Ameritas announces Life Lessons scholarship recipient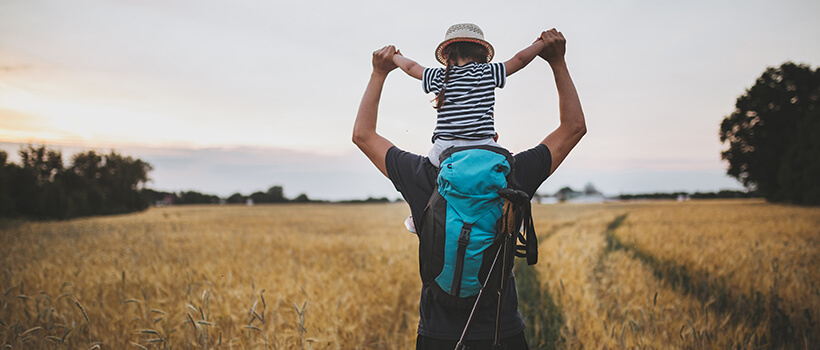 Estevan Hernandez receives $5,000 scholarship for life insurance personal narrative
LINCOLN, Nebraska (September 3, 2020) – Ameritas recently coordinated with the nonprofit Life Happens to help fund the education of a 23-year-old Washington native, Estevan Hernandez. The Life Lessons scholarship is designed by Life Happens for college students and college-bound high school seniors to share personal experiences regarding the importance of life insurance coverage for their family. Each qualified applicant submitted to Life Happens either a 500-word essay or a three-minute video discussing how the death of a parent or guardian financially affected the student's life.
By age 10, Hernandez and his older brother were orphaned. With no life insurance policies on either parent, Hernandez struggled to help his guardians make ends meet. "Had either of my parents had life insurance, I would have had the security of knowing college was an option," Hernandez wrote. "Maybe my dad would still be here if my mom had life insurance. Maybe he could've spent more time with me and less time moving for work. Maybe."
Hernandez is the second student to be sponsored by Ameritas through the Life Lessons scholarship program. Ameritas employees, agents and policyholders had the opportunity to select the scholarship recipient.
"I used to think about 'what ifs' often. And then I became a parent and the 'what ifs' turned to 'here and now.' I realized I had to do better for my girls, and that college would be the way to do that," said Hernandez. "I'm pursuing a degree to better the future of my two daughters. I can't let my past determine my future."
Supporting higher education is a core focus of the Ameritas Charitable Foundation, said Bill Lester, Ameritas president and chief executive officer. "Estevan's story resonated with our organization, and we hope this scholarship helps him pursue his degree. Congratulations, Estevan – we wish you all the best on your future endeavors."
XXXX
About Life Happens 
Life Happens is a nonprofit organization dedicated to helping consumers take personal financial responsibility through the ownership of life insurance and related products. The organization does not endorse any product, company or insurance advisor. Since its inception in 1994, Life Happens has provided the highest quality, independent and objective information for people seeking help with their insurance-buying decisions. The organization supports the insurance industry by providing marketing tools and resources through its Life Happens Pro platform and convening the industry each September for Life Insurance Awareness Month. Life Happens is supported by more than 140 of the nation's leading insurance company and financial services organizations. To learn more, visit lifehappens.org.
 About Ameritas Charitable Foundation
Ameritas Charitable Foundation was formed in 1985 by Ameritas Mutual Holding Company to support our community through grants that reflect our mission and tagline of Fulfilling Life. Ameritas awards grants for educational programs, civic improvements, cultural opportunities, and health and welfare initiatives. Based in Lincoln, Nebraska, the foundation awards grants twice a year. For more information, visit ameritas.com.