Ameritas IT leader recognized among top Chief Information Officers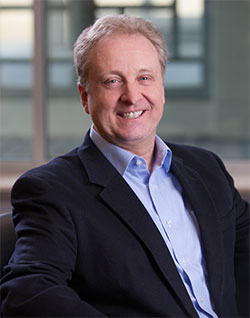 Started in 1997, the CIO Hall of Fame is a global distinction designed to recognize 12 outstanding IT leaders who have significantly to and profoundly influenced IT discipline, the use of technology in business and advancement of the CIO role. Nominations must come from outside your company or sphere of influence, judging is done globally by a panel of research leaders, editors of CIO magazine, and previous CIO hall of fame inductees.
On March 10, 2020, it was announced that Richard Wiedenbeck, Ameritas IT senior vice president & chief information officer, will be an inductee into the 2020 CIO Hall of Fame class. He will share this honor with 10 other individuals that have a reputation for excellent leadership and have shown a positive influence in advancing the IT profession and the CIO role. This is an extraordinary accomplishment, as there are currently only 140 individuals recognized by this honor throughout the entire world.
"This is particularly special because I have been working all of my life to positively impact my profession. To be recognized for my creativity and innovation from the projects that I have worked on is an amazing feeling," said Richard. "The insurance industry isn't particularly attractive to technological forward-thinking individuals. By achieving accomplishments, I think I help our recruitment efforts, and create an environment where people want to come work for me".
Rich believes a culmination of his thought leadership, forward-thinking and development of the CIO role over his career led to his prestigious recognition.
The well-being culture at Ameritas allows associates to focus on getting the most out of life. We know work takes energy, and that's why we offer a variety of opportunities to our associates. Ameritas provides the tools and training to hone their skills and develop their careers. Our positive and fun work environment encourages all associates to fulfill their lives.
If you are interested in joining the herd, view our Careers page for a list of current openings.