Consumer Convictions Drive Ameritas Mission
Meeting consumer needs is the driving force of the insurance and financial services industry. With more and more companies offering instant gratification and tailored personalization, the way we do business in the insurance space needs to evolve to meet consumer expectations. Consumers want to do business with companies on their terms, 24/7, from whatever device they prefer to use.
Ameritas meets the needs of today's consumers with core convictions that drive how and why we do business. The Ameritas mission is Fulfilling Life, a powerful statement about what's important to us. Retirement plans, individual, and group benefits business line leaders at Ameritas sat down to talk about why these consumer convictions are critical to our business and how they'll help engage the buyer of the future.
Ryan Beasley is the executive vice president for individual division, covering life insurance, annuities, disability income insurance and oversees Ameritas Investment Corp. (AIC), a subsidiary of Ameritas Mutual Holding Company (Ameritas). Karen Gustin is executive vice president for the group dental, vision and hearing care benefits division. Jim Kais is senior vice president of retirement plans. Together, these three represent different business lines offering distinct products and services, but their primary focus is always on consumers and providing a fulfilling life to each Ameritas customer.
Ryan C. Beasley, CFP, CLU,
ChFC, MSFS, LLIF
Executive Vice President
Individual Division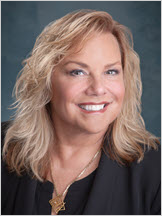 Karen M. Gustin, LLIF
Executive Vice President
Group Division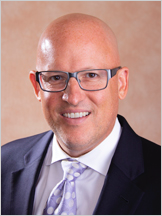 Jim Kais
Senior Vice President
Retirement Plans
Consumer Convictions
Following these core convictions means understanding every consumer has a different need for insurance and unique financial goals. Developing the right products, services and distribution models become a result of focusing on each consumer as an individual.
The Ameritas consumer convictions are focused on five core elements: experience, access, personalization, well-being and purpose-driven.
Deliver exceptional consumer

experience.
Give consumers

access

to products and services whenever and however they need it.
Offer

personalized

service and products.
Provide a path to

well-being

by going beyond single products.
Be a

purpose-driven

organization.
"The fact that we [business line leaders at Ameritas] collaborate so closely on everything creates a much more cohesive process with our customers," said Ryan Beasley, executive vice president of individual. "It allows us to consistently deliver on all of our convictions across the company for any given consumer, whether they have a retirement plan with us through their employer, a disability income insurance product or an individual dental plan with us."
Experience. An exceptional consumer experience is essential.
Excellent customer service and experience is key in today's world where consumers have the option to change their mind or choose a different brand at the click of a button. To keep consumers engaged a seamless, simple, transparent and enjoyable experience is crucial to deliver at every opportunity.
"If companies aren't on top of it to deliver what consumers want, when they want it and reach them the way that they want to be interacted with, they can just leave your company in a heart beat," said Karen, executive vice president of group. "The company that's able to change with the consumer is going to survive."
Jim Kais, senior vice president of retirement plans, believes the best way for companies to provide the best experience is to constantly ask clients and customers how they're feeling to keep a pulse on how their needs are changing. Several ways Ameritas accomplishes this is through our Voice of the Customer survey, analyzing net promoter scores and soliciting feedback from field partner representatives directly.
"It's not about the best first impression," adds Ryan. "It's about a consistent, ongoing impression. It has to be a great experience, every time, at every touchpoint. It takes one bad experience to lose someone, and it takes multiple great experiences to retain someone."
The more great experiences a company can provide across multiple consumers, the better the company reputation becomes.
Access. Give consumers access to products and services whenever and however they need it.
Consumers expect access to financial services and insurance products across multiple pathways, whenever and however they prefer. Although, this can be a challenge in our industry balancing regulatory demands, technology needs and consumer expectations. Regulatory requirements and protecting personal consumer information can make it difficult to deliver the same speed, service and open architecture many consumers are accustomed to.
"We did a study recently that found that most people enroll in their retirement plan, or make changes to their plan, between midnight and 4 a.m.," said Jim. "So being omnipresent for consumers is very, very important."
"I agree," Ryan replied. "If you think about the types of products that we manufacture on the risk management side, they're products that are about a disturbing event that has occurred, whether it's a death or a disability. So when you think about that, usually it's late at night when you're worried about something. It's keeping you awake. The ability to reach consumers and be there when they need us in that moment of fear or worry is so crucial."
Personalized. Offer personalized service and products.
Consumers expect the companies they do business with to understand who they are, such as their personal preferences and needs. They expect financial and insurance companies to provide customized products and services that match these preferences. Personalization like this greatly enhances the experience for consumers.
To solve for this, Karen believes you have to understand each consumer's different needs for insurance. She explains when an employee enrolls in benefits, they're enrolling based on their individual needs, their spouse's needs and their children's needs. The benefit provider has to understand this complexity to truly offer a personalized package.
"It's really imperative to define your buyer," said Karen. "And maybe your buyer isn't actually the decision maker. Maybe it's their spouse. If you don't realize who's actually making the decision on the purchase, you're going to get your customer journey and buyer personas wrong. That's one of the things you have to solve for."
Companies that use multi-faceted capabilities in data and analytics will know the consumer well enough to provide timely, relevant products. From a retirement plans perspective, Jim uses predictive analytics to understand the next move the customer is going to make, specifically during open enrollment.
"Anticipating consumer needs through their enrollment period is important to understand how their wallet share has changed," says Jim. "That's our opportunity to really make sure their money is allocated properly based on how their needs have changed."
Ryan expands on Ameritas' strategic approach. "The data and analytics can be predictive of what our customers need, but it can also be very prescriptive for our field partners and show them how to be even more effective in their engagement process. Sometimes that data can show how to do underwriting better on a field underwriting basis, or show how to run your practice more efficiently. So I think getting our arms around the data and using it the best way to be both predictive and prescriptive can help our current distribution partners, as well as our future distribution and the way we deliver a product."
Well-being. Provide a path to well-being by going beyond single product service.
Consumers are seeking help balancing careers with social, physical, community and financial stability. They're attracted to companies that offer a path to well-being and place greater value on advice, products and services that help them to live on their own terms.
"Financial literacy is extraordinarily important in terms of putting the customer first and reducing financial stress," says Jim. "Figuring out how to get people to think differently about how they manage their finances to fulfill their life through protection products, savings products and through personal wellness, like dental and vision care, is one of the most important things we can do."
For Ryan, helping advisors who work with Ameritas to be financial life coaches is how we provide the financial literacy resources to consumers that Jim recommends.
"People work for multiple employers, move across cities, take time off and gaps in time of work. What consumers really need is someone who can coordinate everything to help them stay on track with their financial goals through all these changes," explains Ryan.
Karen's focus is on annual renewable products that consumers use regularly.
"Dental and vision health are key to a person's overall happiness and well-being," said Karen. "Employees and individuals with good health benefits are more likely to take care of themselves. But having benefits also means they save money that they can funnel into savings and retirement accounts. When a person is healthy and happy, and not stressed about their finances, they're able to focus on things like career and personal goals. We realize that something as simple as dental and vision benefits affects so many aspects of a person's well-being."
Purpose-driven. Link all company efforts back to how you serve consumers.
Consumers want to be associated with companies that support positive societal, community and environmental goals, and employees are attracted to companies that do well by doing good. Purpose-driven brands build emotional connections with consumers that go beyond a transaction – their brand relevance comes from an authentic relationship and often a sense of community.
For Ameritas, being a purpose-driven organization means living out our mission of fulfilling life for each and every customer. It's helping people plan for the future and enabling a life that's rich in happiness, family, joy, prosperity and financial security.
"We need to share with people our mission of fulfilling life and our commitment to our customers," said Jim. "People that share those beliefs will want to work with Ameritas and they'll stay with us for a long time. At the end of the day, I think that's really what it boils down to and that's what makes me proud to work at Ameritas."
The Ameritas mission to help make the lives of our customers better is a powerful statement about what's important to us. Jim, Karen and Ryan all agree it's key for companies to keep human values in the forefront of everything they do. Consumers still expect robust technology and capabilities from businesses, but it's important to keep customers at the center, and work to build life-long, trusted relationships.
"When you genuinely believe in community, and doing what's right for the greater good, it shows in the way you approach and treat your customers," said Karen. "We want our customers to be successful. So we find out exactly what they need, and we make sure that's what they get. We don't sell them anything they don't need. And when that happens, everyone's happy."
Following consumer convictions helps keep the focus of a company on those they're in business to serve and help. By understanding consumer expectations of personalization, along with providing outstanding consumer experiences and flexible access to products and services, the industry can offer tailored well-being resources that help reduce financial stress and worry that consumers deal with on a day-to-day and long-term basis.
"I'm really excited about the future of Ameritas and how we can all collaborate and work together to grow as a collective organization," said Ryan. "This holistic approach focusing on every aspect of consumers' well-being is so important in each of our areas. We manufacture products on an individual, group and retirement basis that can meet all the needs of a family today, tomorrow and in the future as they work through their life cycle."