In a changing market, Ameritas is confident and optimistic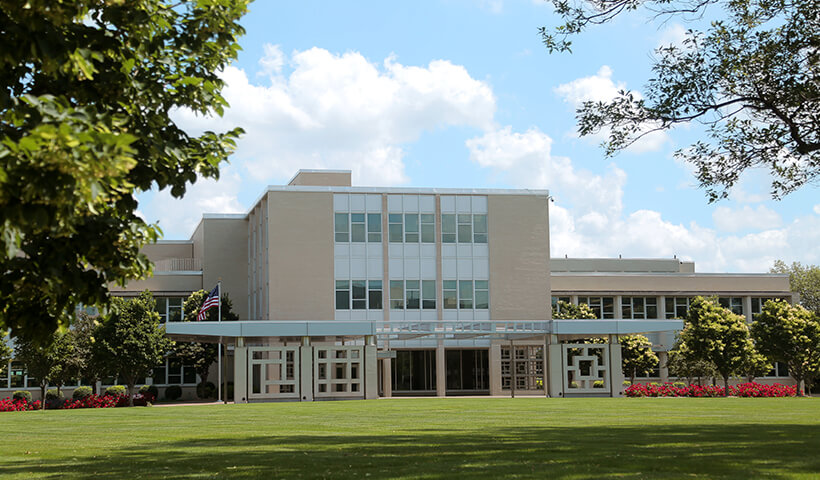 Recent news about acquisitions in the life insurance industry may be causing some concern for Americans personally invested in the health of our industry – financial professionals and consumers alike.
It's true that these are unsettling times, featuring a worldwide pandemic that changed lives and business models, various external threats, unprecedented government spending, looming taxes and inflation. Our own industry is seeing disruption and consolidation, evolving regulation and historically low interest rates.
But there's good news, too. At Ameritas, we're feeling confident and optimistic. Our company has always put great emphasis on financial strength and stability – a strategy that empowers us to weather the storms and send a reassuring message: We'll be there for you.
Ameritas strongly believes that being an independent, mutual-based organization gives us the freedom to focus on the bigger picture and make the best decisions for our policyholders and members.
Our balance sheet is like a fortress. An exceptionally strong capital base provides a deep foundation and reserve that lets us continue keeping our promises and controlling our destiny.
Our diversified business model features well-balanced investments and sales, spread across multiple product lines. This mitigates risk in volatile markets, as some businesses provide more power while others prepare for the future.
And that strategy is working. Ameritas continues to move forward. We gained 400,000 net new customers in 2020, now totaling 4.9 million. Total members' GAAP equity was $4.1 billion and total revenues were $2.5 billion. Standard & Poor's recently affirmed our A+ (strong) financial strength and stable outlook ratings.
We've launched new products and enhanced others, while providing more and better digital tools that support agents and advisors. Those investments helped our network of independent financial professionals grow by more than 60 firms last year alone, and we're committed to investing even more in our diverse businesses.
Most importantly, we distributed $3.2 billion in policyholder benefits during 2020. Delivering on those promises is a powerful force. If anything, our commitment to Fulfilling Life has been even more important in tough times.
Visit the About Us section of Ameritas.com and our Financial Strength page, or download the 2020 Ameritas Mutual Holding Company Annual Report to learn more.
I certainly hope you'll join Ameritas in looking ahead to a bright future.
Bill Lester
Ameritas President and CEO
XXX
About Ameritas®
Ameritas is a marketing name for Ameritas Mutual Holding Company and its affiliated subsidiary companies, including Ameritas Life Insurance Corp. and Ameritas Life Insurance Corp. of New York. Founded in 1887, Ameritas offers a wide range of insurance and financial products and services to individuals, families and businesses. These products and services include life insurance; annuities; individual disability income insurance; group dental, vision and hearing care insurance; retirement plans; investments; asset management; and public finance. Securities offered through affiliate Ameritas Investment Company LLC., member FINRA/SIPC and investment advisory services offered through the business name of Ameritas Advisory Services. For more information, visit ameritas.com.