We're called to fulfill life: Ameritas 2021 annual report
March 21, 2022
|

4 min read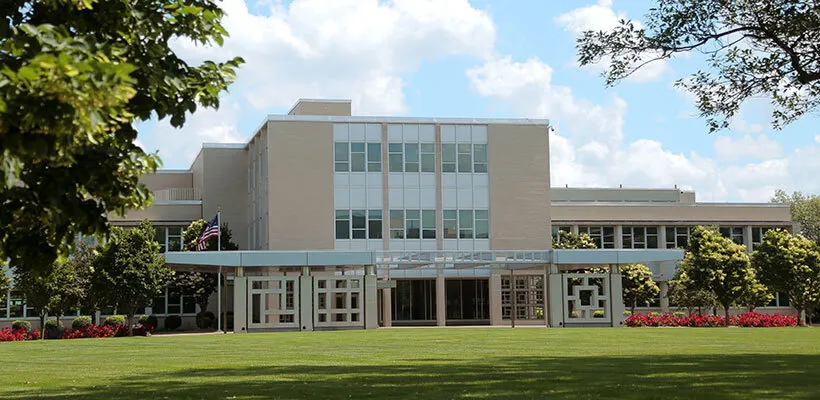 We're called to fulfill life
We like this simple statement of our purpose.
It's a fresh, optimistic expression of why we're in business. The message is clear – at Ameritas, we're called to fulfill life.
Fulfilling life is a passion that sharpens our focus on delivering the excellent products and services customers expect. Our financial strength and mutual structure complement our purpose, providing the flexibility to make long-term decisions that put customers first. That's important when we ask people to put their trust in us.
This stable foundation allows Ameritas to create opportunities that are driving strong organizational growth, exceptional sales results and continued customer loyalty.
Growth and achievement
Our history of financial strength and strong financial ratings reflect our robust capital base, multi-channel business model and high-quality diversified investment portfolio. Our capital growth is driven by sustainable earnings and agile financial flexibility. Ameritas ended 2021 with total revenue up 18% to $3.0 billion, and total members' GAAP equity at $4.1 billion.
As Ameritas grows, so does our responsibility to deliver an increasing amount of policyholder benefits, which came to $3.6 billion in 2021. Our life insurance claims experience amid the pandemic reflected industry trends, which we had anticipated. We also gained nearly 400,000 net new customers in 2021, moving the total number we serve to 5.3 million.
During 2021 we launched transformative technology investments that will continue enhancing our customer focus in 2022. We expanded and refreshed product offerings. And we continued to welcome new financial practices from across the country to our rapidly growing distribution network of financial professionals.
We acquired BlueStar Retirement Services, Inc., one sign of the robust momentum at Ameritas. We also turned our remote work experience into a new workplace strategy that harnesses the advantages of flexibility and the benefits of collaboration.
Transitions
Our thanks to Wayne Silby, who retired from the Ameritas board of directors in 2021, for providing 22 years of thoughtful guidance. We also welcomed Ann Frohman, Rohit Verma and Oris Stuart to the board and look forward to benefiting from their insight.
The excitement over our 2021 accomplishments was tempered by the sadness of a great loss, the death of our retired CEO and board member JoAnn Martin. She was a trailblazer, mentor and servant leader. Most of all, though, she was a wise and true friend. We miss her.
It was an amazing year — challenging, rewarding and purposeful. Through it all, our associates and field colleagues stayed true to our vision: Helping everyone enjoy the satisfaction that comes with wellbeing and a solid plan for financial security.
That's fulfilling life.
Visit About Us or download the 2021 Ameritas Mutual Holding Company Annual Report to learn more.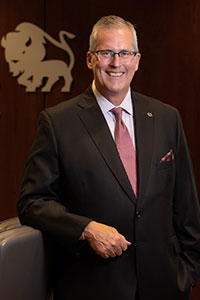 William W. Lester, CFA, FLMI
President and Chief Executive Officer
Ameritas Mutual Holding Company
XXX
About Ameritas
Ameritas is a marketing name for Ameritas Mutual Holding Company and its affiliated subsidiary companies, including Ameritas Life Insurance Corp. and Ameritas Life Insurance Corp. of New York. Founded in 1887, Ameritas offers a wide range of insurance and financial products and services to individuals, families and businesses. These products and services include life insurance; annuities; individual disability income insurance; group dental, vision and hearing care insurance; retirement plans; investments; asset management; and public finance. Securities offered through affiliate Ameritas Investment Company LLC., member FINRA/SIPC and investment advisory services offered through the business name of Ameritas Advisory Services.