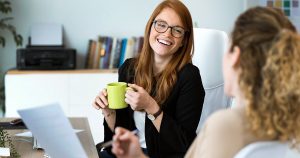 American adults face a complex problem: Pay off debt or save for retirement. People have many reasons why they don't put money away for their golden years. Two common explanations are a lack of awareness of their retirement needs and their obligations to paying off personal debts, especially student loans. Increasingly, employers are stepping up efforts to help employees by offering financial well-being programs, including the Employee Choice benefit. Review this white paper to learn more.
Sources and References:
Inc., MarketWatch, CNBC, SHRM, Financial Planning – 2018
Need help with business planning products?
From comprehensive business planning to employee benefits, we can help create a financial strategy that's best for your business.
Want the latest & greatest from our health blog
straight to your inbox?
Subscribe today for a periodic email with our latest posts.