Get to know Ameritas. News, views and a look at how we're helping our customers and serving communities with purpose.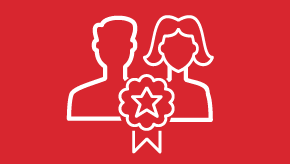 Lined Mason was elected vice president, policy services for the individual division of Ameritas. Her previous position was second vice president of new business.
read more
For electronic assets, please download a copy of our media kit. This kit includes the Ameritas fact sheet, annual report, logos, leadership photos and bios, and a home office photo.
Download the Ameritas Media Kit [ 8MB, ZIP ]
To speak with a media relations representative, please contact: