Get to know Ameritas. News, views and a look at how we're helping our customers and serving communities with purpose.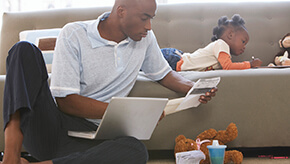 Financial planning lessons from the COVID-19 crisis None of us expected an economic upheaval spawned by a health crisis as the year began. One of... read more
For electronic assets, please download a copy of our media kit. This kit includes the Ameritas fact sheet, annual report, logos, leadership photos and bios, and a home office photo.