Planning Employee Benefits: What Are Financial Wellness Benefits?
June 30, 2021
|

5 min read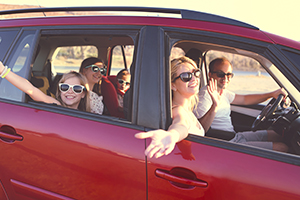 The pandemic shed new light on employees' worries and anxiety about their finances. Many say they are more or somewhat worse off now financially than they were before COVID-19. Surveys show many workers wonder every week how to cover all their living and family expenses. In addition, nearly 91% of full-time employees indicated concerns about their financial wellness due to the pandemic.
Employees look to their employers for help in dealing with financial stress. However, many employers are not sure of the programs and solutions they should offer. So, as you plan new employee benefits programs, here's a good overview to answer the question: What are financial wellness benefits?
Supports diverse needs
Financial wellness programs are designed to support employees. They deal with a range of problems related to paying bills, planning for expenses and saving for the future. Since employees in every life stage have different financial concerns, employers need to offer different benefits. Here are five examples of financial wellness benefits:
1. Purchasing programs – A Harris Poll found that about 30% of employees say they cannot make all the significant purchases their family needs. Purchasing programs offer a convenient way for employees to buy products or services. Here's how it works. Employees make interest-free payments on their purchases through payroll deductions. It is a voluntary, no- or low-cost benefit employers can offer employees.
2. On-demand pay – Millions of employees live paycheck to paycheck. If they have unexpected expenses between pay periods, they have to borrow from family or friends. Or charge the cost on their credit card. It's a stressful experience.
Offering an on-demand pay benefit allows employees to choose when they are paid vs. sticking with a set paycheck schedule. Essentially, employers give employees access to their paycheck when they need it. This benefit gives employees another option to manage their finances. As a result, they have less stress about having the money to pay bills as needed.
3. Student loan repayment – Many employees with student loans feel overwhelmed and buried by their debt. About 64% of those with student loans owe more than $20,000. About 31% owe more than $50,000. They look for employers who offer a student loan repayment benefit to help them with payments.
Workers say that if their loan payments were reduced by $150 a month, 84% would save the money for an emergency, a house, retirement or a child's college education. In addition, 52% would use the money to pay other debts.
So offering a student loan repayment benefit goes a long way in helping employers retain and find talented workers.
4. Budgeting – The Employee Benefit Research Institute study found that 80% of employees would like education to help them set and manage their finances. Employers can meet this need by offering resources and advice, such as workshops and coaching sessions, to help workers set financial goals. This includes developing a budget, negotiating loans and medical bills, and planning for unexpected emergencies and expenses.
5. Retirement – Often, employees are unsure how to save for retirement. They also may not know about employer-sponsored retirement savings programs. A study found that only 24% of employees said they received advice on saving for retirement. Due to financial burdens, many employees believe they'll need to tap into their retirement savings to cover unexpected expenses. So helping employees develop a budget and pay off expenses means they'll be in a better position to maintain their retirement savings.
Enhances productivity, retention
Employees stressed by finances struggle to focus on work, reducing their productivity. Workers say that, on average, they lose nearly 15.3 hours each week while worrying about their finances. This causes employers to lose over $4.7 billion each week in lost employee engagement and productivity. Helping resolve financial concerns helps employees feel less stressed and more in control of their lives. As a result, these workers can concentrate on their work. In addition to enhanced productivity, employees are happier, more satisfied and less likely to look for other employment options.
Most people have dealt with financial stress at some point in their lives. A little bit can be a good motivator. But when that stress piles up over a long period, it can harm an individual's overall well-being.
Need help with business planning products?
From comprehensive business planning to employee benefits, we can help create a financial strategy that's best for your business.
Want the latest & greatest from our health blog
straight to your inbox?
Subscribe today for a periodic email with our latest posts.