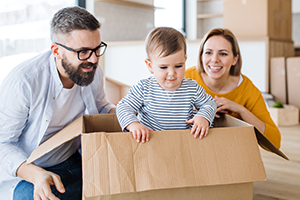 With rising health care costs, health insurance is essential for seeking preventive services and obtaining more expensive care. If you don't have access to employer-sponsored health coverage, you might be planning to shop the Health Insurance Marketplace during open enrollment.
The Marketplace is an online shopping site where consumers compare health insurance plans for individuals, families and small businesses. But if you're looking for dental and vision benefits that help you pay for the care you need, stand-alone plans outside the Marketplace are a better option.
Before you shop, take a minute to think about the coverage you need and the best way to get it.
What health coverage do you need?
Medical coverage is a must. But a health insurance package is not complete without dental and vision benefits for adults and children. These benefits help you pay for the preventive exams and materials you and your family need to stay healthy and happy.
Children as young as age three can begin visiting the dentist and eye doctor for regular exams and screenings to maintain oral and eye health. Dentists and eye doctors are also looking for any issues that need to be addressed early on or in the future, such as irregular vision and dental problems that will need to be corrected through orthodontia.
But adults need to seek preventive care too. Dental exams and cleanings can help prevent more serious and painful dental problems that require more expensive treatment, like fillings and crowns. Regular visits to the eye doctor help to keep eyeglass and contact prescriptions up to date so you can see more clearly. And if you do need more expensive care or treatment for your teeth or eyes, dental and vision benefits help cover the costs.
Plus, dentists and eye doctors can detect more serious illnesses during routine exams, such as diabetes, some forms of cancer, and heart disease.
Do Marketplace plans cover dental and vision?
Marketplace health plans are required to include some dental and vision benefits for children only. But there are no set requirements for what services must be covered, so plans vary.
Marketplace plans are not required to include adult dental and vision coverage.
Dental. To obtain dental benefits within the Marketplace, you can purchase a health plan that includes some dental benefits. But you can only purchase a dental plan within the Marketplace if you also purchase a health plan.
Vision. Marketplace health care plans do not include adult vision benefits for exams and materials like eyeglasses and contacts. And vision plans are not available through the Marketplace.
The disadvantages of Marketplace plans
If you're looking at a health plan that includes dental benefits, remember that those dental benefits are subject to the health plan deductible, plan maximum, and other plan elements. That tends to dilute the quality and value of the dental benefits. For example, the plan may or may not cover preventive services like exams and cleanings at 100%. More expensive services, like crowns, may only apply coverage after you meet the medical deductible.
Marketplace dental plans are only required to cover orthodontia that is considered medically necessary. Cosmetic orthodontia for adults or children is not covered. So if you or your child have already begun an orthodontia program to straighten teeth or correct bite problems, Marketplace dental benefits will not cover the program in progress.
Medical carriers do not specialize in dental and vision coverage. So claims processing may not be as efficient and accurate as with a carrier that only focuses on dental insurance. And provider networks and network discounts will not be as robust.
If you choose to buy a separate dental plan within the Marketplace, you're limited to the selection that's offered. You can only buy a dental plan if you also purchase a health plan. And you may have to switch dentists based on network limitations of the dental plan you choose.
Also, you can only enroll in Marketplace plans during open enrollment, or if you have a life event that helps you qualify for a Special Enrollment Period.
Why stand-alone dental and vision plans are a better solution
Stand-alone dental and vision plans outside the Marketplace provide comprehensive coverage for adults and children. Stand-alone dental plans typically cover preventive procedures like exams and cleanings in full, and you don't usually have deductibles for those services.
Dental plans feature more comprehensive coverage for everything from fillings to oral surgeries. The plan deductible and maximum are separate from your medical plan, and only dental procedure costs are applied.
Vision plans help pay for exams and materials like eyeglass lenses, frames and contacts. Look for vision plans with large, nationwide provider networks that offer discounts on vision correction surgeries such as LASIK.
Stand-alone carriers specialize in dental and vision coverage. Their research and expertise help them design plans with a variety of benefit options to choose from, which helps you find a plan that fits your specific needs. Expertise also means better value and accurate pricing, so you're more likely to see rate stability over time.
To help keep your costs low, stand-alone carriers also focus on building provider networks with quality standards in place. So your provider is more likely to be in the network, or you're likely to find one you like. Carriers also focus on provider discounts to add value to the plans.
These carriers use claims-paying systems that are designed specifically to process dental and vision claims quickly with fewer errors. And they train customer service teams to specialize in dental and vision insurance.
You can enroll in stand-alone dental and vision benefits any time – you don't need to wait for an open enrollment period. There are no eligibility requirements to worry about. And with next-day coverage, you can begin taking advantage of your benefits right away.
With all of these advantages and a richer plan, you're more likely to visit the dentist and eye doctor and take advantage of your benefits. That means better oral and eye health, and a healthier lifestyle overall.
Look at Ameritas stand-alone dental and vision plans online, and find one that fits your needs today.
Choose from dental and vision insurance plans with provider network savings and day-one benefits on most plans.
Not sure how much dental coverage you need? Find out the average cost of a dental procedure in your area with our dental cost estimator.
Want the latest & greatest from our health blog
straight to your inbox?
Subscribe today for a periodic email with our latest posts.