Grow your career with us.
Ameritas is an insurance, financial services and employee benefits provider. We're a growing company that looks to the future, investing in new technology and training, and offering new products to serve more people.
So much to offer
Ameritas welcomes all, with a healthy work environment, a comfortable dress code, and flexible, hybrid workplace policies. We're always looking for help in these categories and many more. We also have a large and popular internship program.
Strong companies have their benefits
In addition to all the essentials you'd expect from a large and well-established employer, we pride ourselves on offering a set of benefits you might not expect – like paying associates for up to eight hours of community volunteering each month. And our commitment to professional development and personal well-being gets high marks from everyone.
Paid volunteer time
Ameritas is committed to the places we call home, and all the communities we serve. We love that so many of our associates feel that way too! They're provided up to eight hours of paid leave each month to volunteer their time and talents on projects benefitting the community.
Company match for charitable donations
We take pride in supporting our associates' generosity and we match up to $500 annually (and $1,000 in some cases) of an associate's financial gifts made to qualified educational and nonprofit service organizations. Our Dollars for Doers program can also pay $10 per volunteer hour in associate-directed donations to their favorite causes.
Tuition reimbursement
Ameritas associates are encouraged to gain new knowledge and acquire valuable professional skills that will benefit their personal development and blossoming career. They can receive between 75% and 100% tuition reimbursement for course or degree work in an undergraduate or graduate degree program.
Student loan repayment plan
Our student loan repayment program helps associates pay off their student loan debt faster. We can contribute $50 each month directly to your federal and private student loans, supplementing (not replacing) regular loan payments. The maximum lifetime benefit for this program is $4,200.
Thrive days
Ameritas Thrive Days provide associates an extra 24 hours of paid leave to find balance and deal with commitments not otherwise covered – attending a child's school performance, greeting a family member returning from overseas deployment, or maybe celebrating a special holiday not on the company calendar. We want you to thrive!
Career growth opportunities
Our company motto is "fulfilling life," which applies not just to every customer, but to each associate. When we love our jobs and reach our potential, everybody wins. Professional training, additional education, certifications and memberships, networking and leadership opportunities in both the company and community, it all gives associates plenty of opportunities to grow their career.
401(k) company contribution and match
We're in the business of preparing for the future, so we invest heavily in our retirement plan, offering both pretax and Roth after-tax options. There's a company match of up to 3%, and we make a quarterly basic contribution of 5% of eligible earnings. You can choose from more than 30 investment funds.
Well-being programs
Well-being is about more than working out and eating right, important as those are. It's about being healthier, happier, and less stressed by making the best choices in every part of your life. Ameritas offers great resources to help you be your best in five key areas – career, social, community, financial, and physical well-being.
Ameritas is committed to the places we call home, and all the communities we serve. We love that so many of our associates feel that way too! They're provided up to eight hours of paid leave each month to volunteer their time and talents on projects benefitting the community.
Distributed Policyholder Benefits in 2022
Donated to Hundreds of Nonprofits in 2022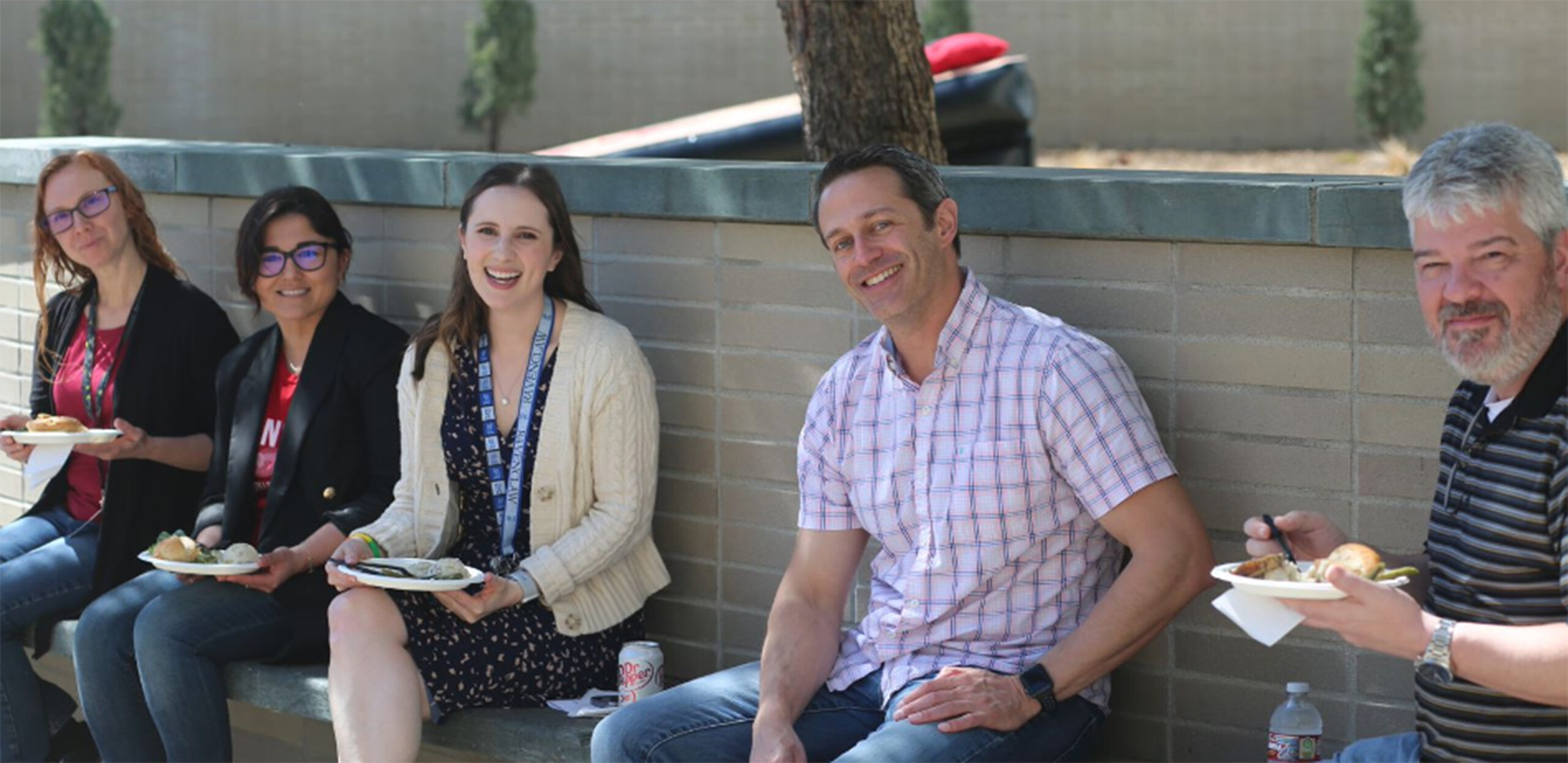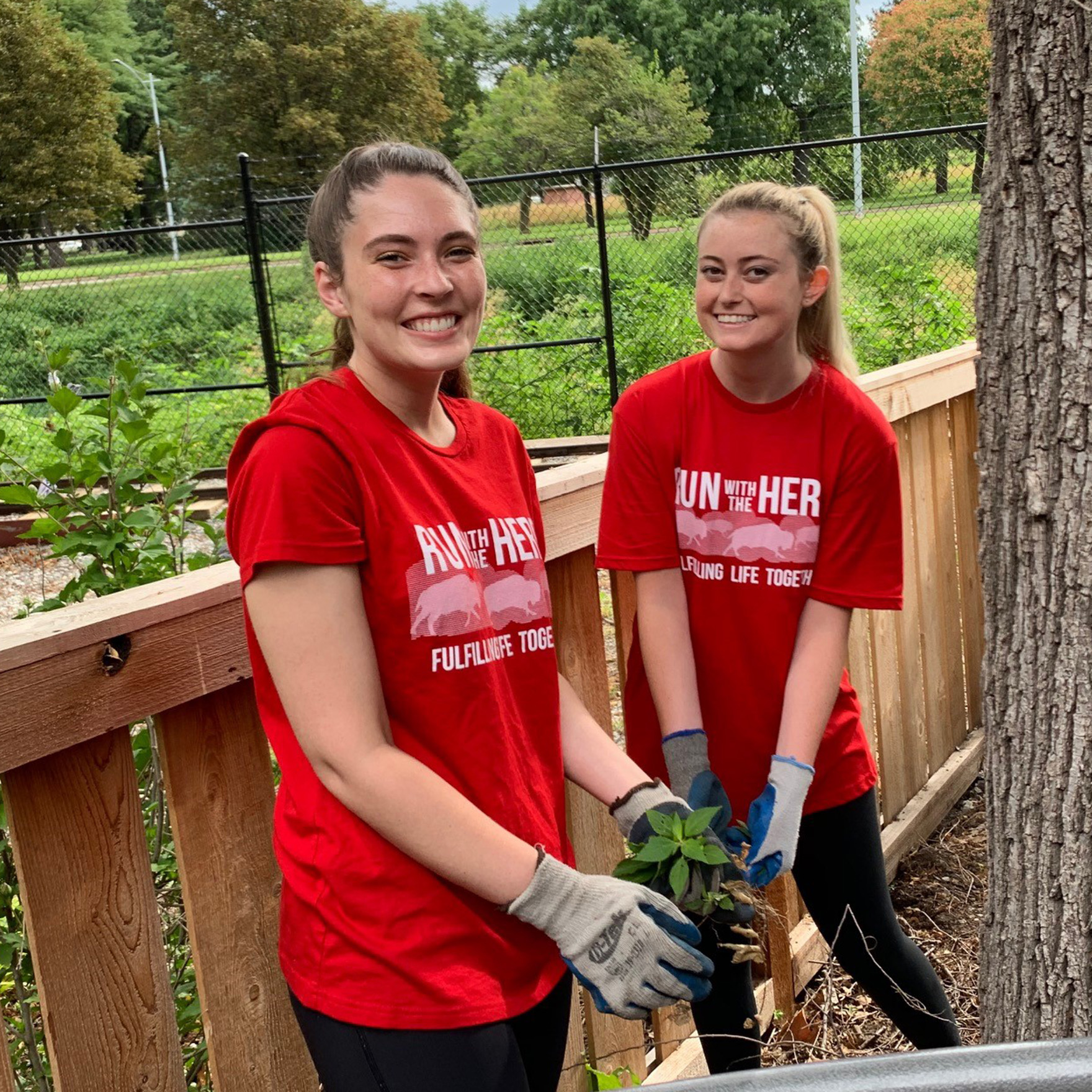 Giving back makes us all better
Fulfilling life is our official motto and purpose. It speaks to the promises we make to everyone who secures part of their future through a relationship with Ameritas. Combined with Ameritas values like integrity, learning and generosity, this is also our approach to the workplace. We know that focusing on inclusion and diversity is the right thing to do, good for everyone and good for business. And Ameritas has long been committed to serving our communities, giving more than $1.7 million annually to nonprofits, while our associates donate thousands of dollars and volunteer hours.
A quick introduction
Of course, you'll want to look around a bit before going much farther. It's never hard to find associates who're happy to talk about working at Ameritas.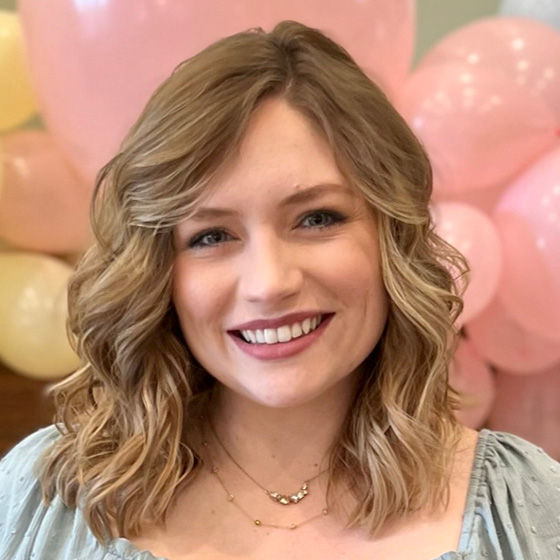 When I learned I was pregnant, I was excited to see our benefit for new mothers included six weeks paid leave, and after that I could take six weeks short-term disability at 100% salary. It makes me feel valued as a new mom that my company gives me this quality time at home with my baby before returning to work. To me, this is the definition of "fulfilling life."
Cassie Muilenburg
marketing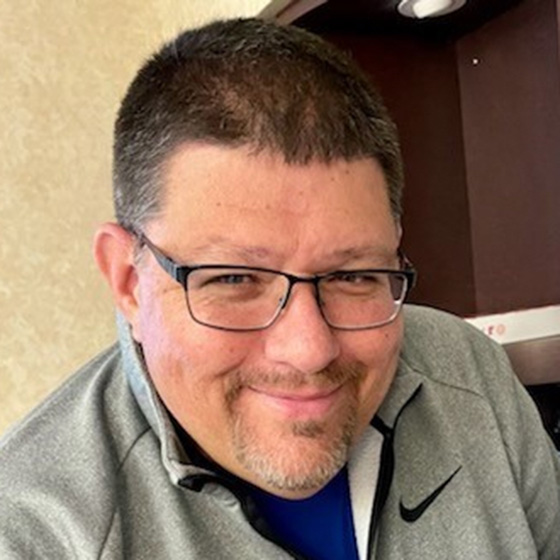 My wife and I made a donation in honor of my late father-in-law. For years he had been raising funds to replace a fence around the cemetery in Utica, Nebraska. Then I learned about our company match. I anticipated a lot of red tape, but there was none. Ameritas doubled our donation, and the fence was built. We're delighted that my employer helped make it happen.
Larry Miller
risk and compliance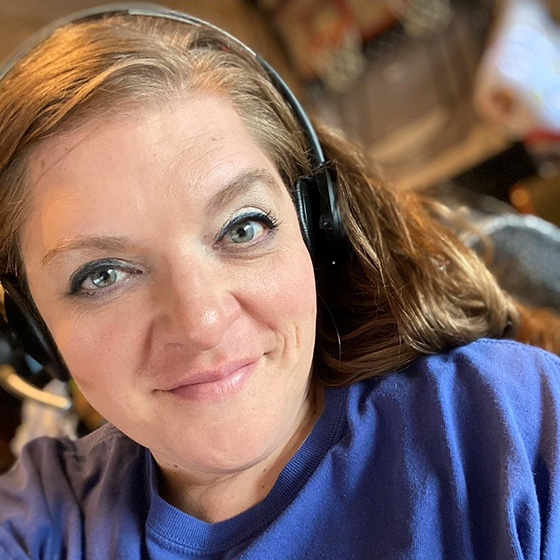 I knew Ameritas was for me even before I was hired. I'd heard so many wonderful things about it, I was sure I could make a career here. And I have! Different positions over 16 years helped me discover where I thrive. Ameritas helped me grow into new roles by providing day-to-day training and industry education. Now I'm the one saying wonderful things about Ameritas!
Amanda Tetzlaff
practice management and development
Ready to learn more?
Check out our open positions. Or, send us your contact information and questions using the fields below. We'll do our best to answer them.