3 Ways Employers Can Support Employee Financial Well-being
January 23, 2023
|

4 min read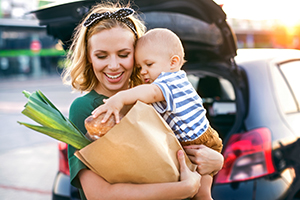 At least
90% of Americans
worry about money. Many people still are recovering from financial losses incurred during the pandemic. Now they are concerned about surviving increased costs due to a weak economy and inflation. That's why workers expect employers to help them navigate financial problems. Review three ways employers can support employee financial well-being.
1. Recognize the need
– Many employees are struggling emotionally due to long-term stress caused by the pandemic. Research shows that it's largely money-related stress, with nearly half of employees experiencing physical and mental health issues. Millennial employees surveyed had the most financial stress at 66%, Generation Z came in at 59%, Generation X at 47% and Baby Boomers at 24%. Employees from all generations feel overwhelmed by their financial burdens and look to their managers and business leaders for help dealing with the stress. Most workers cannot afford independent financial counseling, so they need employers to provide the resources.
2. Reimagine wellness programs
– Many companies are updating their wellness programs to offer more services designed to help employees improve their
financial well-being
. Instead of offering generic online information and tips, employers are providing options for in-person counseling and budgeting assistance. This includes savings and retirement programs, and income-loss protection benefits. Design these programs and resources to help employees feel safer and more secure. Research shows that when employees aren't thinking about stretching their paychecks to cover monthly costs and unplanned expenses, they are more apt to focus on their jobs. When workers are productive and engaged, businesses experience greater success.
3. Provide diversified benefits
– Employees have diverse financial needs, so make sure they can choose from financial well-being benefits that address a variety of needs. Create a list of reputable financial services and resources that employees can access from their home or office. Employees concerned about inflation and rising costs may think they cannot afford the financial programs they need. So whenever possible, absorb these costs outright or offer a monetary allowance to defray costs. An employee benefits package usually includes a combination of:
Provide details of each offering and associated costs. Remind employees about the benefits and resources they have available to them. Outline how these programs work and the value they bring, such as:
maintaining health
preparing for the future
reducing stress
Want the latest & greatest from our health blog
straight to your inbox?
Subscribe today for a periodic email with our latest posts.