5 Benefits to Attract (and Keep) Employees Returning to Work
July 18, 2022
|

5 min read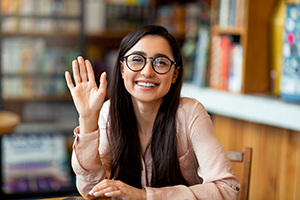 As life situations change, people often look for new job opportunities. In the past few years, nearly 47 million people have left the workforce. Some quit to care for their families or pursue additional education and training. Others joined the Great Resignation of employees leaving jobs due to frustrations with their work situation, especially during the pandemic. The good news is that many of these prospective employees are talented professionals who may fit in better with your company and fulfill your business needs. Consider five benefits to attract (and keep) employees returning to work.
Offer diverse health benefits 
Due to rising costs and economic challenges, many employees are exploring new job opportunities. They especially are looking for employers offering excellent health benefits. In addition to medical coverage, workers expect to have dental and vision plans included in their benefits packages. Most companies have employees with diverse needs, so they want more than basic coverage.
Work with your insurance broker and carrier to identify the health coverage that matches prospective employees' needs. It may be helpful to survey people applying for jobs about the type of health coverage they want. Survey your current employees, too. This way you'll know if you're providing the right mix of benefits to attract and retain.
Address financial concerns
Research shows employees are stressed about finances. Since the pandemic, many people have struggled to pay bills and save for future expenses. Workers today worry about paying for groceries, utilities (like gas and electric), rent (or mortgage), in addition to health care costs. Economists report that inflation is the highest it's been in 40 years. Employees are looking for employers to help them manage their finances.
Updating financial wellness programs can help businesses attract and engage employees. Consider offering education or personal coaches to teach employees about budgeting, investing and saving for retirement.
Support caregiver needs
1 in 5 Americans has caregiver responsibilities. This person oversees or provides direct care for one or more family members or friends. Many employee caregivers report feeling stressed and burnt out, impacting their sleep and productivity. Prolonged burnout can cause insomnia and fatigue, leading to health problems like heart disease, high blood pressure, type 2 diabetesand immunity problems.
Ease employee worries by offering caregiver benefits, such as flexible work hours, time off and access to backup care options. Workers will appreciate your investment, boosting their job satisfaction and productivity. In addition, they'll be more likely to refer other people to open positions, which helps you develop a reputation as an employer of choice.
Encourage professional development
Due to the pandemic, many people say they've missed out on opportunities to develop their professional knowledge and skills. Offering extensive learning options can help retain current workers while attracting new employees to your business. Find out what workers want to work on and organize learning programs to meet those needs.
Offer rewards and incentives
Employees appreciate rewards and incentives that fit their needs and lifestyles. Offering the right mix of rewards and incentives can attract workers to your business and keep them engaged. Ask current employees for suggestions and study the interests and needs of potential employees. Then work with your broker to design a rewards and incentives program with options that employees want.
After designing an excellent benefits package, make sure to regularly communicate the advantages of your benefits plans and rewards-incentives plans. The Gallup Organization says employees become engaged when their basic needs are met and when they have a chance to contribute. They also need to feel a sense of belonging and have multiple opportunities to learn and grow. See how good benefits communication affects employee well-being.
Need help with business planning products?
From comprehensive business planning to employee benefits, we can help create a financial strategy that's best for your business.
Want the latest & greatest from our health blog
straight to your inbox?
Subscribe today for a periodic email with our latest posts.