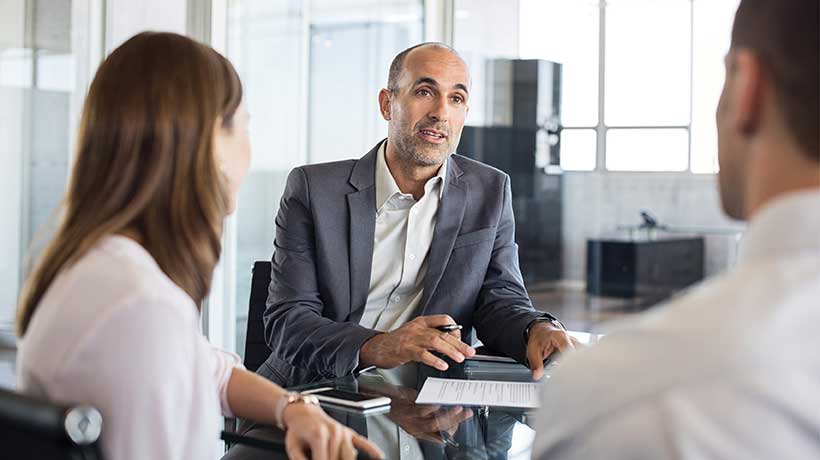 May is Disability Insurance Awareness Month, a time when the insurance industry comes together to promote awareness on the need for income planning and protection. If you're a working American, it's always a good time to evaluate your financial strategy with disability income insurance. It's important to review your circumstances to prepare for the personal financial concerns a short- or long-term disability might cause. Disability insurance works to protect your income, the asset you rely on most to meet your financial goals.
Disability income insurance has many policy provisions, benefits and riders. Trying to understand how to protect your income can be overwhelming for many consumers, especially the first time you're introduced to disability insurance. Education is key to helping you make informed decisions. Consider separating disability insurance into smaller sections of information so it's less overwhelming. This three-step approach can help you get started this Disability Insurance Awareness Month.
Understanding disability insurance plans
There are two main disability insurance plan options available in the industry. 1) Noncancelable and Guaranteed Renewable or 2) Guaranteed Renewable.
Under a Noncancelable and Guaranteed Renewable plan, the benefits and riders of the policy can't be changed or altered prior to the maturity date of the policy. Additionally, premiums will never increase if your premiums are paid on time. The premium charge for this type of coverage usually costs more than a Guaranteed Renewable plan.
A Guaranteed Renewable plan is a lower-cost option. The benefits and riders of the policy can't be changed or altered prior to the maturity date of the policy. However, premiums are subject to rate increases. Purchasing this policy in your younger years may mean you face a greater risk of potential premium increases the longer you own your Guaranteed Renewable policy.
Both plans will help protect your income. Consumers can decide between policy features or cost savings. Do you want a rate guarantee, or is saving on your cost of insurance more important?
Pick a definition of disability
Now that you understand the types of disability insurance plans, you need to know the definition of disability in your plan. Your definition of disability determines whether policy benefits are payable in a specific instance. It's important to understand how disability is defined in the policy you are considering.
Once you understand the definition of disability you'll want to determine when benefits begin and how long they will last. The elimination period determines when benefits begin. The benefit period determines how long benefits will last. These periods vary per carrier.
Add optional riders
Riders enhance and customize your coverage. For an additional premium, you can add riders to your disability insurance plan based on your individual needs. Riders vary per carrier and it's important to understand what is available so you can determine which rider is best suited for your protection needs.
One rider you may want to consider is a residual rider because it pays a benefit in the event of a partial disability. Your basic disability insurance policy pays if you are unable to work due to a sickness or injury. But not all disabilities are severe enough that you're unable to work. Sometimes you can return to work on a limited or partial basis, either working less hours or performing limited duties. Both may leave you with a loss of income. A residual rider can help protect your income in these situations.
More about disability income insurance
This three-step approach may not follow the policy designing process with all carriers. Hopefully, separating disability insurance into smaller sections can help make the information less overwhelming this Disability Insurance Awareness Month.
If you'd like to learn more about individual disability insurance, Ameritas is here to help. Contact a financial professional near you today.
Need help with business planning products?
From comprehensive business planning to employee benefits, we can help create a financial strategy that's best for your business.