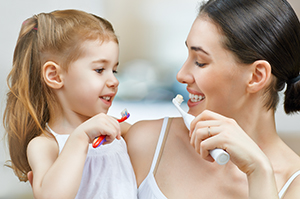 People often wonder whether an electric or manual toothbrush style is best. Although dental professionals may have different recommendations, ultimately both electric and manual toothbrushes are effective tools in removing food particles and plaque, a sticky film that adheres to teeth and attracts bacteria that can cause decay.
According to Consumer Reports, a review of 56 research studies found that people who used an electric toothbrush consistently for three months reduced incidences of dental plaque by 21 percent and gingivitis by 11 percent.
The American Dental Association reports that the health of your teeth and gums depends on brushing twice each day, for at least two minutes each time, and flossing at least once a day.
Read more about tooth brushing mistakes to avoid.
Learn about the benefit of using an electric vs. a manual toothbrush by reviewing these articles:
Need help with business planning products?
From comprehensive business planning to employee benefits, we can help create a financial strategy that's best for your business.
Want the latest & greatest from our health blog
straight to your inbox?
Subscribe today for a periodic email with our latest posts.