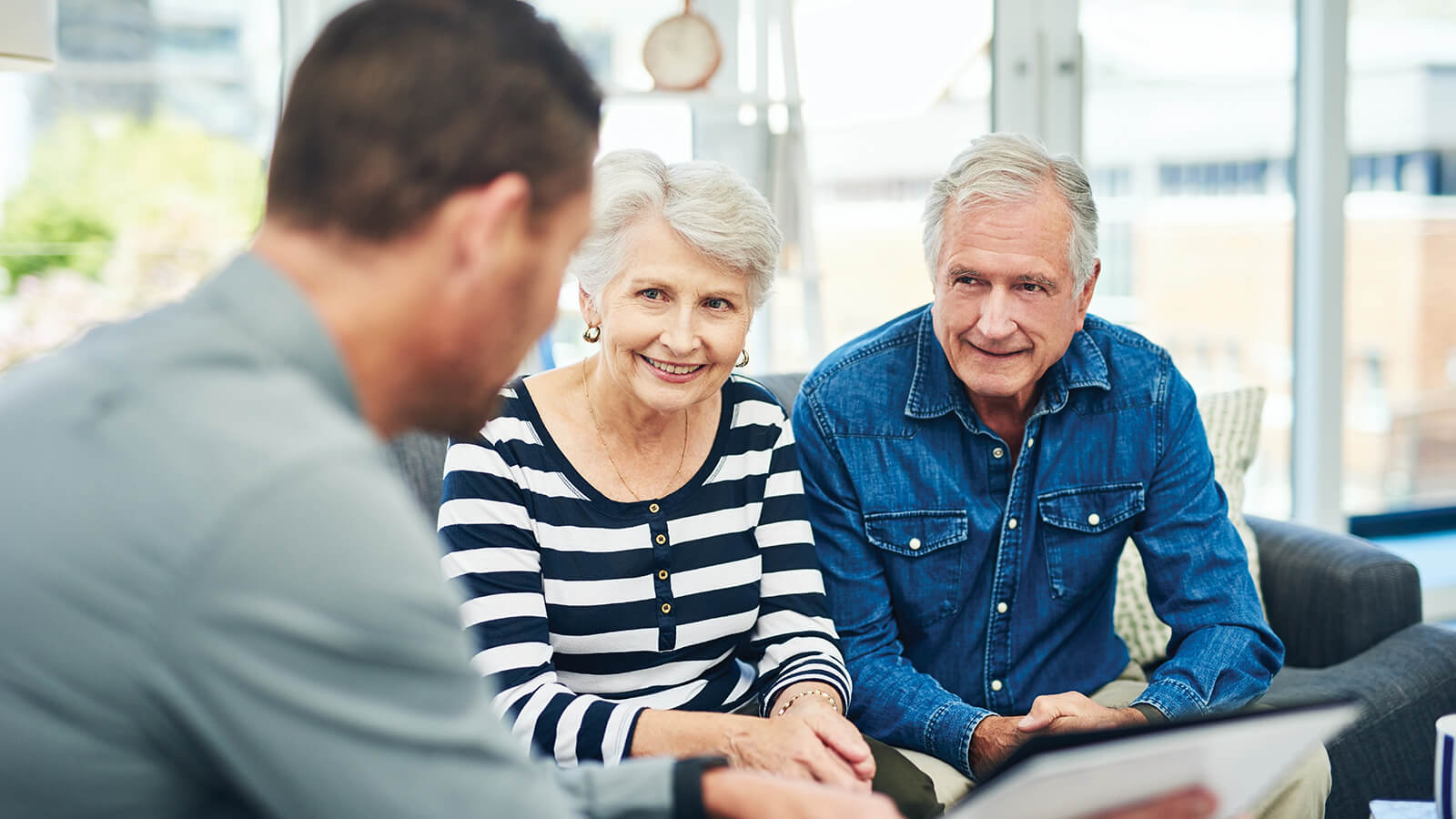 An annuity provides different features that make it a useful retirement planning tool. But what is an annuity and how does it work? An annuity is a contract issued by an insurance company that provides tax-deferred growth potential. Annuities allow you to save money for retirement. You can do this by either paying a single payment or scheduled payments over time. These payments then earn interest and after a certain amount of time, provide you with guaranteed* income for as long as you need.
Annuities turn the money you invest into an income stream you cannot outlive. This means that no matter how long you live, you can always depend on an annuity for income.1
When does an annuity make sense?
Annuities can be a crucial part of your overall financial strategy and retirement planning.

When you're worried about life's what-ifs
When you own an annuity, there are a few ways to access your money. For example, you can withdraw a certain amount each year without a surrender charge. You may also be able to withdraw your money without a surrender charge if you're experiencing declining health (not available in all states).
When you want to leave something to loved ones
Most annuities offer a guaranteed* death benefit that will be paid to your loved ones with no additional cost. Some even offer enhanced death benefit payments for an additional charge.
When you haven't saved enough for retirement and need to catch up
The sooner you start saving for retirement, the better. Even if you save for retirement through your employer, chances are you will still need to save for retirement in other ways as well.
Annuities can help provide a source of income before or during retirement.
Extra income needs. Annuities can fill in the time between early retirement and the beginning of Social Security benefits or provide extra income during your more active years of retirement.
Retirement needs. Cover expenses in retirement that are not covered by Social Security, pension plans or personal savings.
Non-retirement needs. Provide reliable, regular income, such as payments to college students to cover living expenses.
Learn more about the different types of annuities and how they fit in with your financial strategy.
How to create retirement income
Interested in learning how to create retirement income for life? Nine in 10 investors2 say it's important that their retirement income plan is designed to provide guaranteed* lifetime income or principal protection. An annuity provides direction to help you overcome risks and optional benefits to help protect your future.
Annuities are one way to set yourself up for retirement. They offer guaranteed* death benefits and different payment options. Annuities are also tax-deferred. Tax-deferred means you don't pay taxes on earnings that accumulate in your policy until you withdraw them. The money you would have paid in taxes each year continues to grow for you. It's only when you withdraw policy earnings that they're taxable. If taken before age 59½, a 10% penalty may also apply.
When you invest in an annuity, it makes payments to you on a future date or series of dates. After that, the income you receive from the annuity can be paid monthly, quarterly, annually or even in a lump sum payment. When you own an annuity, you'll receive regular payments during retirement that you can't outlive.
When thinking about "what is an annuity?" remember that it's never too early to start saving for retirement. An annuity can help you reach your retirement goals. Fill out this form to find a financial professional near you who can help.
Need help with your financial goals?
While you can learn more about our products on this website, this information is no substitute for the guidance of a qualified professional. If you're serious about assessing your financial wellness, contact a financial professional.
Do you already have an agent?