Why You Should Offer the Benefits Millennials and Generation Z Want
September 3, 2019
|

3 min read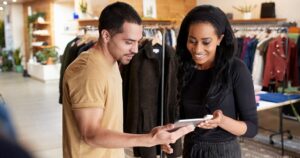 Millennials and Generation Z make up a large part of today's workforce. They're looking for ways to make a difference at work. But they're not afraid to switch jobs to pursue professional goals. You can engage these dedicated employees by offering the benefits that help them feel fulfilled — professionally and personally. Read this white paper to find out three ways benefits keep millennials and Gen Z employees engaged.
Sources and References:
Ameritas – July 2019
Need help with business planning products?
From comprehensive business planning to employee benefits, we can help create a financial strategy that's best for your business.
Want the latest & greatest from our health blog
straight to your inbox?
Subscribe today for a periodic email with our latest posts.