Find a Public Finance Banker
Our public finance bankers have extensive expertise and experience in providing financing options to fund public improvements. In fact, some of our clients have been doing business with Ameritas Investment Company, LLC for more than 25 years. This is a testament to the importance we place on lasting trust and enduring relationships.
Our professionals serve a broad range of clients from the earliest stages of the planning process through underwriting to advisory services. They work cooperatively with clients to help develop cost-effective financing plans and to deliver successful transactions, regardless of the size or complexity of the project.
Contact us to learn how we can help in your community.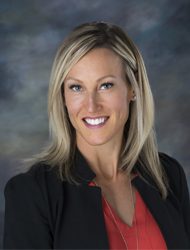 Jennifer Kobza
440 Regency Parkway Drive, Suite 160
Omaha, NE 68114
Phone: 402-214-2118
Email: Jennifer.Kobza@ameritas.com
Jen has worked in public finance since 2007, providing investment banking services to a variety of municipal issuers including: sanitary and improvement districts, school districts, cities, counties, healthcare, higher education institutions and public power districts.
Jen graduated from Creighton University with undergraduate degrees in accounting and finance and a Master of Business Administration. Prior to working in public finance, Jen worked as a tax accountant. In her spare time, Jen coaches her daughters' basketball teams and competes in natural bodybuilding. She's also a volunteer for TeamMates Mentoring of Nebraska.
FINRA Series 54: Municipal Advisor Principal
FINRA Series 53: Municipal Securities Principal
FINRA Series 50: Municipal Advisor Representative
FINRA Series 7: General Securities Representative
FINRA Series 66: Uniform Combined State Law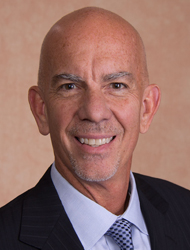 Michael Shoemaker
5900 O Street
Lincoln, NE 68510
Phone: 402-467-6986
Email: Michael.Shoemaker@ameritas.com
Michael has 35 years of experience in the investment industry and has been affiliated with Ameritas for 23 years. He served as vice president, fixed income trading and underwriting with AIC public finance for 15 years before becoming partner in his own independent investment firm which offered securities and advisory services through AIC. In his time with AIC, Michael has priced and/or distributed over 3,850 bond issues with a par amount exceeding $13.5 billion.
Michael earned a Bachelor of Science degree in finance from the University of Nebraska-Lincoln and studied at The Wharton School – Securities Industries Institute at the University of Pennsylvania.
FINRA Series 53: Municipal Securities Principal
FINRA Series 7: General Securities Representative
FINRA Series 65: Investment Adviser/Investment Adviser Representative
FINRA Series 63: Uniform Securities Agent
Check the background of Ameritas Investment Company, LLC on FINRA's BrokerCheck
When acting as an underwriter, AIC is not acting as a Municipal Advisor.  The information contained herein is not a recommendation; not intended as advice; and not subject to a fiduciary duty pursuant to Section 15B of the Exchange Act.  As an underwriter, AIC and its representatives are acting in AIC's interest.  Please consult your own advisors or experts, as you deem appropriate, before acting on this information or material.