Ameritas.com Navigation and Homepage Updates
Coming soon, significant enhancements will be made to the homepage and navigation on ameritas.com. These changes were based on user feedback and will simplify the user journey – providing intuitive and straightforward navigation to find the information needed quickly. The changes will also bring a look and feel that is more aligned with the Ameritas brand and values.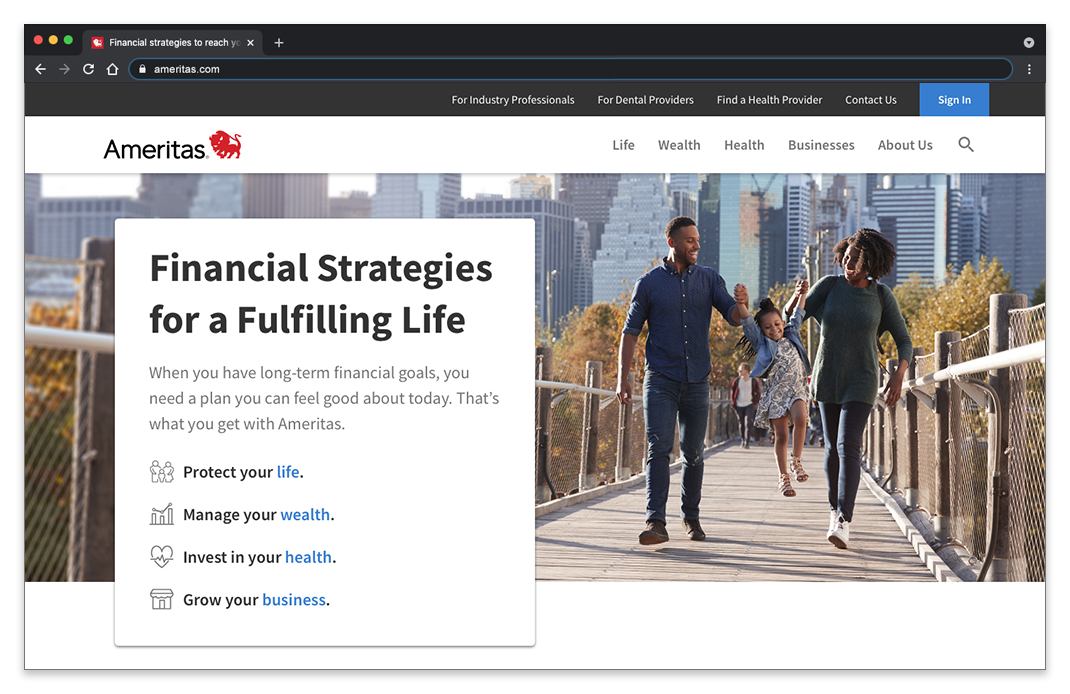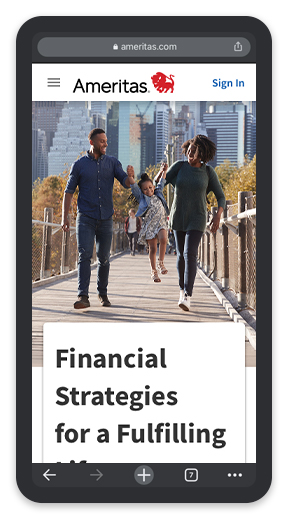 The new homepage and navigation are focused on two primary audiences, current and prospective customers, and the topics that are important to them – life, wealth, health, business.
In addition to the homepage, all subpages will also receive minor design updates. The URLs for specific pages will be unchanged, meaning any saved links or bookmarks will continue to function.
Just as user feedback was used to identify pain points and gain insights into improvements needed on ameritas.com, we also enlisted the help of over 200 individuals who engaged in user testing to validate the upcoming changes – via desktop, tablet and mobile. Once the enhancements are launched, check them out and let us know what you think by clicking "Feedback" on the right side of the screen at ameritas.com.
Look for ongoing changes to the look and feel of the website as the work continues.