Ameritas announces 2020 Hall of Fame recipients

Mitch Ostrove and Chris White recognized for lifetime achievement
LINCOLN, Nebraska (September 11, 2020) – Mitch Ostrove and Chris White are the newest members of the Ameritas Hall of Fame, Ameritas President and Chief Executive Officer Bill Lester announced today.
The prestigious Hall of Fame award is the highest honor an Ameritas field partner can achieve. The award recognizes people who, over the course of their careers, exhibited outstanding leadership qualities, a commitment to bettering their community, and significant professional contributions to both the insurance industry and to Ameritas.
"This award recognizes members of our field force who have exhibited exceptional leadership qualities and have made significant contributions to both our industry and Ameritas over the course of their careers," Lester said. "Congratulations, Chris and Mitch – you two deserve this lifetime achievement award."
Mitch Ostrove is the chairman and chief executive officer of The Ostrove Group.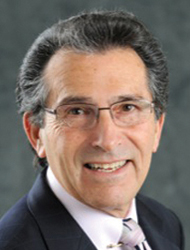 Ostrove is a life and qualifying member of the Million Dollar Round Table (52 years), having served on the board of the Top of The Table, chaired the Estate Planning sessions for its annual meeting and chaired the number one rated Main Platform for the 2001 annual meeting, as well as serving and chairing many other committees. He served as the 2002-2003 president of the Million Dollar Round Table Foundation.
Ostrove is also heavily involved in his community, having served as chairman of The Men's Division of Albert Einstein College of Medicine, trustee of Temple Israel of New Rochelle, commissioner of the New Rochelle Youth Bureau, director of the New Rochelle Police Foundation, co-chair of the Westchester Business & Professional Division of UJA/Federation, board member of Hillel's of Westchester, and board member of The Holocaust and Human Rights Education Center. These involvements have earned him such recognition as: the Fred E. Hamilton Award for Community Service, the Albert Einstein College of Medicine Humanitarian Award, the Lester A. Rosen Humanitarian and Achievement Award, the Spencer L. McCarty Award, UJA/Federation Insurance Man of the Year, Temple Israel UJA Honoree, Humanitarian of the Year Forum 400, and the top Quality of Life award by the Million Dollar Round Table Foundation.
Chris White began his career in financial services in 1985, obtaining his Certified Financial Planner™ designation shortly thereafter. He has been president of David White & Associates since 1995.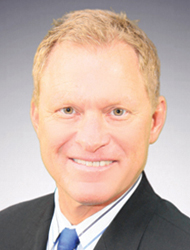 White is a Court of the Table and Top of the Table Million Dollar Round Table member.
Under White's management, David White & Associates has earned a record nine $500,000 Club Cup trophies and has consistently been among the top five agencies within Ameritas. DWA sponsors charitable organizations each year and encourages its associates to take active roles, matching any associate donation. DWA is currently supporting The Taylor Family Foundation, a nonprofit dedicated to enhancing the lives of children with life-threatening illness or developmental disabilities and youth-at-risk, along with support of the local Habitat for Humanity.
 XXX
About Ameritas®
Ameritas is a marketing name for Ameritas Mutual Holding Company and its affiliated subsidiary companies, including Ameritas Life Insurance Corp. and Ameritas Life Insurance Corp. of New York. Founded in 1887, Ameritas offers a wide range of insurance and financial products and services to individuals, families and businesses. These products and services include life insurance; annuities; individual disability income insurance; group dental, vision and hearing care insurance; retirement plans; investments; asset management; and public finance. Securities offered through affiliate Ameritas Investment Company LLC., member FINRA/SIPC and investment advisory services offered through the business name of Ameritas Advisory Services. For more information, visit ameritas.com.