Ameritas awards grant and announces lifetime achievement award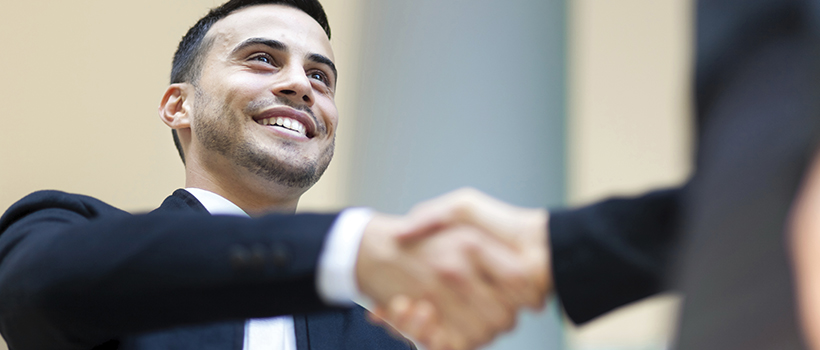 LINCOLN, Nebraska (November 30, 2020) – Ameritas announced a $20,000 grant to I Am Second in Dallas, Texas on behalf of the 2020 Rosen Award recipient and Dallas resident Joe Foster, CFP, president of the wealth management division for Foster Financial Group.
The grant is part of a prestigious award Ameritas gives each year to one of the company's independent financial representatives, someone who has achieved great professional success while maintaining a high level of commitment to community service. The Lester A. Rosen Humanitarian and Achievement Award was created in 1996 to honor Rosen's lifetime of service to the insurance industry, to Ameritas and to his community of Memphis, Tennessee.
"It is such an honor to receive the Rosen Award," Foster said. "This grant allows me to give back to an organization that has a lot of meaning to me."
I Am Second is a storytelling organization presenting compelling authentic short films and written content that integrates a message of hope and faith. In a culture where most seek to be first, the "I Am Second" message is so counterculture that it has captured the attention from people of all walks of life and inspired them to find hope.
Ameritas featured the Foster family and I Am Second in a recent video.
XXX
About I Am Second
I Am Second is a non-profit that ignites hope and inspires people to live for something greater than themselves. Launched in 2008, the iamsecond.com website features powerful short films of athletes, actors, models, musicians, cultural influencers and everyday people who have found hope through a relationship with Jesus. Watch their stories and find out more at iamsecond.com.
About Ameritas®
Ameritas is a marketing name for Ameritas Mutual Holding Company and its affiliated subsidiary companies, including Ameritas Life Insurance Corp. and Ameritas Life Insurance Corp. of New York. Founded in 1887, Ameritas offers a wide range of insurance and financial products and services to individuals, families and businesses. These products and services include life insurance; annuities; individual disability income insurance; group dental, vision and hearing care insurance; retirement plans; investments; asset management; and public finance. Securities offered through affiliate Ameritas Investment Company LLC. (AIC), member FINRA/SIPC and investment advisory services offered through the business name of Ameritas Advisory Services. AIC is not affiliated with any third party entity mentioned herein. For more information, visit ameritas.com.