Ameritas promotes dental health during the pandemic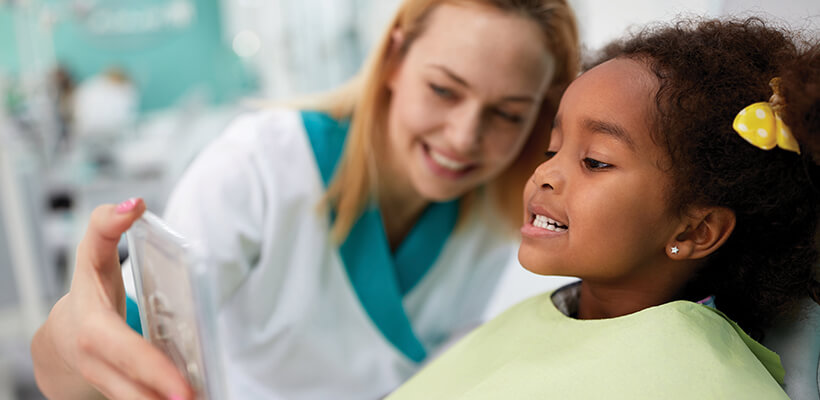 #SmileWithAmeritas
Current research shows that dental health has declined as a result of the pandemic. More than half of Americans have put off general dental check-ups, according to a study commissioned by the American Association of Endodontists. The study also indicates that home dental care has suffered. Among those working or studying remotely, 21% said they did not brush their teeth in the morning, and 23% are not flossing. And 43% of millennials surveyed said the change in routine has disrupted their regular dental hygiene habits.
It's not just the change in dental care that's affected dental health. More than 70% of dentists surveyed by the American Dental Association (ADA) Health Policy Institute said they've seen an increase in stress related dental conditions like teeth grinding and clenching. While 60% saw an increase in chipped and cracked teeth, and TMJ disorder.
People need a reason to smile again. Ameritas wants to help.
In February, we began our #SmileWithAmeritas campaign to remind people to take care of their teeth. This campaign includes articles that detail what to expect when returning to the dentist, how a telemedicine visit works, snacks that are healthy for teeth, and other tips for better health.
Karen Gustin, executive vice president of the group division, says Ameritas has been encouraging dental health since the pandemic began. "Dental offices were closed for a few months, so people were not able to get care in person. But proper home dental care is essential for good overall health for adults and children," Gustin said. "And now that dental offices are opening again, people can rest assured that dental professionals have been following rigorous safety practices for years. So pandemic safety protocols were not a stretch for them. Going to the dentist is safe, and essential for good overall health."
Follow #SmileWithAmeritas on social media, and visit our blog to learn more about how to maintain good dental health. Visit our website to learn more about Ameritas dental plans for individuals and families.
Sources:
American Association of Endodontists
American Dental Association Health Policy Institute