LINCOLN, Nebraska (Aug. 5, 2022) – Andrew J. Rinn, JD, CLU, ChFC, CFP, was elected secretary for the Society of Financial Service Professionals at the annual meeting of the membership on Aug. 4. His position becomes effective Sept. 1.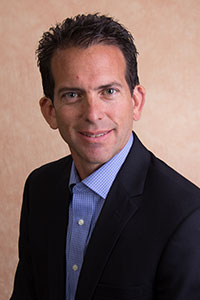 Rinn is vice president of advanced solutions and design at Ameritas, where he leads a team that provides a single source of contact for financial professionals to successfully position their clients' complex wealth management cases. His areas of expertise include wealth preservation, estate planning, business planning and executive benefits.
Prior to joining Ameritas, Rinn was director of the Advanced Sales Center with MetLife. He also held positions with Principal Financial Group and Mutual of Omaha. He is a frequent author in publications such as "Life Insurance Selling, Senior Market Advisor," and the "Journal of Financial Service Professionals," and speaks regularly at industry meetings, including Forum 400 and the Finseca and LIMRA Advanced Sales Forum. Rinn is past president of FSP's Central Iowa Chapter and currently has leadership roles with the American Cancer Society and FSP/NAIFA's Advanced Practice Center. He is a graduate of Drake University School of Law and Midland University.
XXX
About Ameritas
Ameritas is a marketing name for Ameritas Mutual Holding Company and its affiliated subsidiary companies, including Ameritas Life Insurance Corp. and Ameritas Life Insurance Corp. of New York. Founded in 1887, Ameritas offers a wide range of insurance and financial products and services to individuals, families and businesses. These products and services include life insurance; annuities; individual disability income insurance; group dental, vision and hearing care insurance; retirement plans; investments; asset management; and public finance. Securities offered through affiliate Ameritas Investment Company LLC., member FINRA/SIPC and investment advisory services offered through the business name of Ameritas Advisory Services.