Celebrating community well-being with volunteer week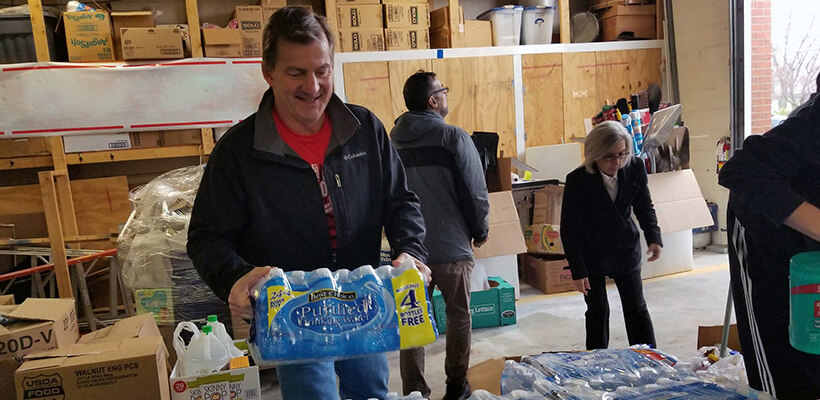 We will serve our communities with purpose is one of our core values at Ameritas. But it's not a company dictate. Rather, it's a reflection of the helpful spirit so many of our associates bring to their work and their communities.
We're celebrating that spirit as National Volunteer Week begins, April 18-24.
This is also National Community Service month. April is the perfect host for both observances, as spring energizes us to do what needs to be done as our communities continue to feel the impact of COVID-19.
More events are reappearing on this summer's calendar, and we encourage everyone to reconnect with their volunteer spirit. Who's ready to get back out there?
Ameritas is encouraging each of our associates to:
Live out our core value of community service.
Use their eight hours per month of paid time off to volunteer during work hours.
Double the impact of their charitable donations through our Matching Gifts Program. In the first quarter alone, the program has matched associate gifts totaling over $8,000.
Broaden their definition of volunteering and find new opportunities to give back.
New community impact page on ameritas.com
The pandemic tested the resilience of our communities, and many of us formed new bonds to aid those in need. Ameritas kept its commitments to nonprofits through 2020 and into this year as well. In lieu of volunteering, some associates also made charitable contributions to their favorite causes.
Ameritas focuses its charitable giving on five areas of community well-being. To see what they are, visit the community impact page at ameritas.com.
National Volunteer Week began in Canada after World War II as a way to honor the home-front contributions of women. The week became official in the United States with a federal designation in 1974, toward the end of the Vietnam War. And this year, we're celebrating as we begin to emerge from a year-plus battle with COVID-19.
Keeping the community spirit alive
Many of our associates safely volunteered during the pandemic to keep the Ameritas volunteer spirit alive. Other associates plan to reactivate that spirit as more people are vaccinated and local health numbers improve further.
Let's use this week as a prompt to check in with our favorite community causes and see what we can do to help.
We're celebrating our community impact all week! Look for another article on how Ameritas contributes to community well-being — and helps more people live a fulfilling life.