Jurgensmeier Elected Ameritas Executive Vice President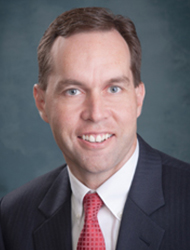 LINCOLN
, Nebraska, (Jan. 03, 2020) – Bill Lester, Ameritas chief executive officer, announces the election of Bob Jurgensmeier to executive vice president–individual product and independent distribution, effective Jan. 1, 2020.
In this role, Jurgensmeier will develop and implement business strategies and special projects to drive the growth and competitiveness of Ameritas individual life insurance and annuity products. He will continue to lead the individual product management and the independent distribution system.
"Bob is key in growing our business as we continue to serve our customers with purpose," said Bill Lester, Ameritas chief executive officer. "His knowledge in bringing core strategies to fruition will allow Ameritas to remain competitive in our industry."
Jurgensmeier joined Ameritas in 2012 as senior vice president and chief actuary – individual division for Ameritas Life Insurance Corp. and Ameritas Life Insurance Corp. of New York.
He has worked in the insurance and financial services industry for over 25 years. Jurgensmeier earned a B.S. degree in actuarial science from the University of Nebraska-Lincoln in Lincoln, Neb. He also holds the professional designation of Fellow of Society of Actuaries and is a member of the American Academy of Actuaries. Jurgensmeier serves on the board of directors for CHI Health St. Elizabeth Hospital and CHI Nebraska Heart Hospital. He is on the life insurance committee of the American Council of Life Insurers (ACLI) and is a member and past president of the Nebraska Actuaries Club.