The value of being prepared. The power of purpose.
The Ameritas purpose and values were never tested more than they were in 2020. And they were never more powerful.
When what we care about was suddenly at risk, protecting what's important became more personal than ever. Ideals like integrity and caring, culture and community service took on new significance.
We aren't given the gift of knowing what's coming, so we prepare as best we can. At Ameritas, we make decisions for the long term that put our customers first. That's our nature as a mutual-based organization. When the pandemic hit, we were ready, as we have been for each crisis and opportunity through well over a century.
Financial strength and a diversified business model shielded us from uncertainty. Investments in technology and digital service innovations expedited our transition to working remotely and competing in a new environment. Ameritas kept moving forward.
We gained over 400,000 net new customers in 2020, bringing the total number we serve to 4.9 million. Financially we ended 2020 on a high note, with total members' GAAP equity up 14% to $4.1 billion. Total revenues were $2.5 billion.
We continued expanding our services to help financial professionals meet their clients' needs. We launched new life insurance products and enhanced others. We provided more digital tools for our field colleagues.
Our network of independent financial professionals grew by more than 60 firms, signaling that Ameritas is becoming a destination organization for wealth managers. We also achieved strong sales results in 2020 for our life and disability income insurance products, though annuity sales were down, as they were generally across the industry.
We introduced a new retirement plan platform and new plan choices designed with employers in mind. We're helping our customers build personalized approaches to achieving financial security in retirement. Our growth in the retirement plans segment of our business affirmed the value of what we offer.
We generated more than $1 billion of annual revenue through dental and vision insurance premiums, a milestone for Ameritas. Some of our customer service representatives also stepped up to perform COVID-19 contact tracing. Our training and experience positioned us to help our home state of Nebraska for a few months with this important work.
We acquired Dental Select, a licensed third-party administrator and insurance agency. It's been a great fit. As Dental Select founder and Chief Executive Officer Brent Williams put it, "There was a lot of trust built between us, so it's like doing business with friends, not strangers. That's huge." I agree.
Our commitment to customers is evident in the $3.2 billion of policyholder benefits we distributed in 2020. Delivering on our promises to help people lead a fulfilling life is leading with purpose. It's a powerful force, especially in tough times.
And there were tough times. As the need grew, we stood by our long-standing community relationships and embraced new programs. When many volunteer opportunities were suspended, we found creative new ways to help.
Ameritas met the challenges of 2020. Thanks to our board of directors, whose members provided wise guidance. Thanks to our associates, who adjusted to working differently. Thanks to our field colleagues, who found new ways to serve customers.
Together, we stand firm in our purpose and grounded in our values. We'll continue preparing for the unexpected. Whatever comes next.
Visit About Us or download the 2020 Ameritas Mutual Holding Company Annual Report to learn more.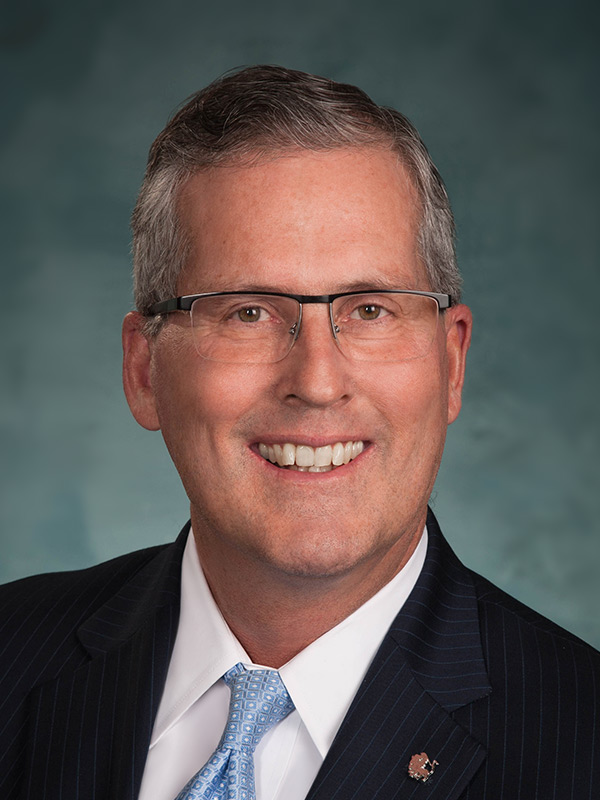 William W. Lester, CFA, FLMI
President and Chief Executive Officer
Ameritas Mutual Holding Company