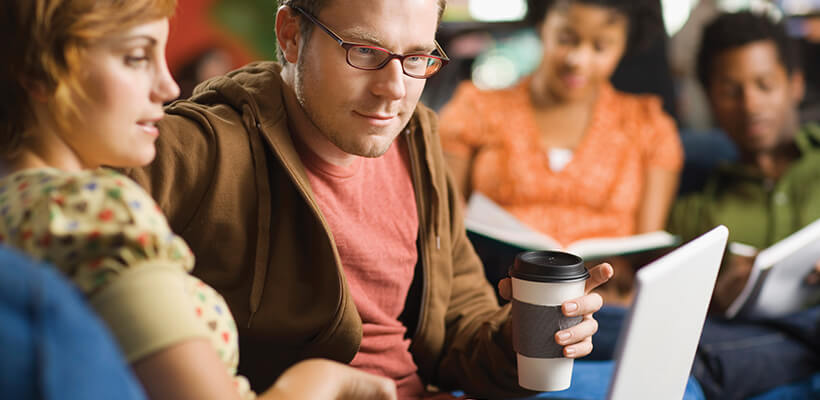 Identity theft is a relatively common crime in the U.S., affecting around 1 in 15 people annually, according to data collected by the Insurance Information Institute. As more daily activities are moved online, personal data is increasingly becoming exposed to risk. But what is identity theft?
Continue reading below to learn more about the different types of identity theft as well as the risks associated with this crime.
The basics
Identity theft is a crime in which someone steals the personal information of another person to gain access to their private accounts. The resulting action, identity fraud, is the use of this information to steal money, apply for loans, obtain government benefits or conduct any other illicit financial activity.
Identity theft is a growing problem across the world as more people are socializing, doing business and conducting financial transactions online. A huge amount of personal data is being transferred to the public domain, making more people vulnerable to attack.
According to data collected by the Insurance Information Institute, there were 4.8 million reports of identity theft in the U.S. in 2020, up from 3.3 million the previous year. This spike was likely due to the increased amounts of time people spent online during the COVID-19 pandemic, but the trend will probably continue upward.
To protect yourself, it's important to ask and understand what is identity theft.
Financial identity theft. The most common type, this occurs when someone obtains another individual's financial information to purchase products or services, or acquire credit.
Social Security number identity theft. If someone steals your social security number, they can use it to open fake accounts in your name, apply for credit or loans and even receive a range of government benefits.
Lost or stolen passport. Passports contain a whole host of personal information that thieves can use to defraud you. They are sometimes used to book travel itineraries and resell them at higher prices on the black market.
Medical identity theft. This involves the theft of personal information, like health insurance, to obtain free or greatly reduced medical care.
Child identity theft. Family members sometimes steal the personal information of their relations' child or children to open accounts and obtain benefits, apply for credit or take out loans.
How does it happen?
There are a number of ways fraudsters can commit theft of personal information. Following are some of the methods they employ to do so.
Stealing physical property. One of the oldest methods people use to commit identity fraud is to steal physical items that contain sensitive personal information. This can include passports, credit cards, bank statements, state IDs or driver's licenses and cell phones. A person doesn't need a lot of information to steal your identity, and any one of these documents or devices can be sufficient.
Digital attacks. Online users often make browsing mistakes that can give thieves access to their personal data. Phishing is one such type of attack. Hackers will send emails disguised to look like they are from people you trust (relatives, colleagues, etc.), which contain links to malware. Unsuspecting users who click these links expose their personal data to attack.
Systemic flaws. Even if you take care of your physical belongings and practice good online habits, someone can still steal your private information if the structures in place to protect it are not secure. Hackers can steal information by gaining access to personal wifi networks or by breaching the security of a major corporation that houses users' data.
How fraud can affect you
Financial identity theft can be an extremely taxing and stressful ordeal. In addition to the loss of fraudsters stealing and spending your money, such activity can also cause serious damage to your credit score. This can make it difficult to obtain a loan, apply for more credit or buy property in the future.
Worse still, identity fraud can sometimes take years of wrangling to resolve, putting a hold on your life and keeping you from enjoying the things that matter most to you. It's important to take the right steps to protect your information and prevent fraud.
How Ameritas can help
Identity theft is a serious crime that can cause years of personal, financial and emotional harm. Our team of experts works to protect your personal information – helping you stay in control of your life.
Ameritas is in the business of fulfilling life. Bringing you valuable information to help you plan well and enjoy life is part of what we do. To learn more about Ameritas, visit ameritas.com/about.
XXX
About Ameritas®
Ameritas is a marketing name for Ameritas Mutual Holding Company and its affiliated subsidiary companies, including Ameritas Life Insurance Corp. and Ameritas Life Insurance Corp. of New York. Founded in 1887, Ameritas offers a wide range of insurance and financial products and services to individuals, families and businesses. These products and services include life insurance; annuities; individual disability income insurance; group dental, vision and hearing care insurance; retirement plans; investments; asset management; and public finance. Securities offered through affiliate Ameritas Investment Company LLC., member FINRA/SIPC and investment advisory services offered through the business name of Ameritas Advisory Services. For more information, visit ameritas.com.