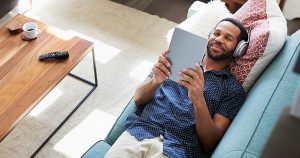 Many businesses offer benefits to take care of employees. They know that health benefits and rewards help them attract and keep talented workers. Employers invest a significant amount of their operating budget on employee benefits. So why would they fall short on educating their employees about those benefits? Many employers only talk about benefits once or twice a year at open enrollment. This lack of communication speaks volumes to employees. They may believe it means employee benefits are not a business priority. Here are six ways to boost employee benefits communication.
1. Offer preferred benefits
Employers tend to think they know the benefits employees want and need. But that may not be the case. Benefits are expensive, so instead of guessing or offering traditional coverage plans, ask employees what they want. Set up a simple benefits survey to get a pulse on what employees value. Provide choices for workers to rank in priority, and request suggestions for other benefit options. Emphasize that responses are confidential and used only to improve their employee benefits package. Learn more now about how to develop and use employee surveys.
2. Communicate frequently
Many employees dread benefits enrollment time. Often, it is hard for them to decide on the benefits they will need for the coming year. Most employers try to guide employees through the benefits process with details about plans. But employees may not be fully listening, because they are distracted by problems or family and work responsibilities.
Create an annual benefits communication strategy with a monthly checklist of key information to share with employees. Focus on different coverage options in unused plan features. For example, many employees do not take advantage of preventive screenings because they think they are frivolous. Explain why screenings can help them save money and avoid expensive treatments for serious medical conditions.
Several months before enrollment time, start educating employees about their plan choices. Highlight the differences and provide a step-by-step process for selecting and signing up for benefits. Remember, you cannot over-communicate.
3. Mix up communications
Most employers have four to six generations of people working together. Each group prefers to review benefits information in different ways. Some want to attend benefits meetings where they can review printed materials and ask questions. Other employees want information shared in digital formats, such as emails, social media, text messages or videos.
Employers should use a variety of communication methods to reach employees. Doing so will help keep workers engaged and satisfied.
4. Keep information short and simple
Many employees find benefits information confusing. The plans usually are described using long words and unfamiliar insurance terms. That is why workers often spend only 30 minutes or less when choosing their benefits. Even worse, they also tend to select the same plans each year, even if they have dependent or life changes that could affect their benefits.
Develop a new communications style for employee benefits information. Write short sentences with simple words. Use charts and graphs to show the monthly costs of benefit plans and the savings they will enjoy with insurance coverage.
If you change any of the benefits, let employees know. Be positive. Explain how employees and their dependents could benefit from the new or revised plans. Always encourage employees to ask questions about their benefits plans. Take the time to provide the information so your workers can choose the best coverage options that fit their needs.
5. Share plan design tips
Insurance producers and carriers can provide details about plan designs, coverage options and cost savings. Ask them to share information and advice with employees about coverage options and using their plans to maintain good health. Host online or in-person benefits meetings with the benefits producer and insurance carrier. Encourage employees to ask questions and work with the producer to assess benefit options and find the best coverage.
6. Share success stories
Employees enjoy learning how their benefits improve co-workers' lives. Share specific examples of ways workers use their plans to stay healthy. For example, employees use their dental benefits for preventive checkups and cleanings to prevent tooth decay. Or maybe a child needed braces and the ortho benefit paid for half of the cost. Include what plan they selected and why it worked well. Success stories provide real examples of how benefits make a difference in employees' lives by improving their health outcomes.
Need help with business planning products?
From comprehensive business planning to employee benefits, we can help create a financial strategy that's best for your business.
Want the latest & greatest from our health blog
straight to your inbox?
Subscribe today for a periodic email with our latest posts.