How Financial Health Can Improve Employee Wellness
November 20, 2019
|

6 min read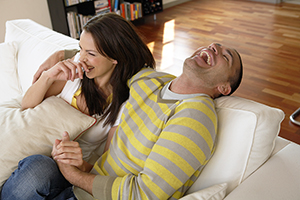 Research shows that chronic stress from finances affects about 26% of American adults most or all the time. Nearly 36% of millennials say that debt concerns are ruining their health and quality of life. Most individuals with debt want to control their finances, but they struggle to fix the problem. Employers can help by providing programs that show employees how to lower stress by improving their physical and financial health.
Offer physical wellness programs
For decades, employers have offered health tips and wellness education to employees. Still, some businesses may question whether these programs are worth the investment. However, workers say they appreciate the programs employers provide that help them make healthier lifestyle and financial health choices.
In a recent National Business Group on Health survey, 59% of employees said wellness programs are one reason they stay at a job. In addition, 77% of employees said health and wellness benefits made the company a more attractive place to work.
Help resolve financial health issues
Right after home mortgage loans, student loans are the biggest financial burden for people in the U.S. About 45 million borrowers owe $1.5 trillion for college loans according to the Federal Reserve. The monthly payment Americans make on their student loans has increased nearly 60% from 2005 to 2016. In 2005, the average monthly payment was $227, and in 2016 the amount was $393.
Employees of all ages are burdened by student loan debts. Nearly 53% of millennials say student loans significantly impact their financial health and ability to save for the future. Student loan debt also impacts employees age 60 and older. Many Americans continue to pay on student loans even after they retire. About 31% of baby boomers ages 54-72 say they have stopped saving for retirement to pay off student loans.
Employers can relieve the pressure of student loan debts by helping employees with their monthly payments. They can offer Employee Choice as part of their employee financial health programs. Employee Choice is a student loan repayment benefit exclusively offered by BenefitEd and Ameritas. It's designed to use funds employers already have set aside for 401(k) matching contributions. Employees can apply unused matching dollars to help repay their student loans. Or, they can split the matching funds to make a payment to their student loan and save the other part for retirement.
Provide access to the right benefits
Prolonged concerns about money not only can impact people's financial health, but also their overall wellness. In fact, research shows that financial worries can affect employee health, work performance and relationships. Long-term, chronic stress can increase the risk for employees developing serious medical conditions. This can require costly procedures, treatment and time away from work.
The Centers for Disease Control and Prevention reports that each year Americans pay over 3.4 trillion in medical costs. Most people pay $10,000 each year in medical costs. It's projected that over the next three years that annual amount will increase to $15,000 per person. Unfortunately, many businesses have switched to high-deductible health plans, so employees are paying more for medical costs. This can be a financial burden for workers since many live paycheck to paycheck. Even worse, employees often use credit cards to help cover health expenses.
One way employers can help employees improve financial health is by paying more of the health insurance cost. Employers also can offer plans with more affordable premiums. The majority of full-time employees get employer-sponsored health insurance benefits. This includes medical, dental and vision coverage. However, about 23% of full-time workers don't receive the employer benefits they want. There also are part-time, contract and semi-retired workers who don't qualify for employer-sponsored benefits.
Employers can improve employee financial health and quality of life by offering access to individual health insurance plans. This especially is true for those who don't qualify for employer-sponsored health benefits. With individual insurance, employees have instant access to health benefits that are not tied to an employer. Coverage can be used nearly everywhere, including internationally, so health needs are covered.
Offer financial health programs
Managing finances is a common concern for many employees. They often feel overwhelmed by their financial woes. Employers can provide hope for better financial health. They can offer their employees access to counseling, budgeting tips and information on saving for the future.
Providing great employee benefits is vital to find and keep talented workers. It's just as important to educate them about their coverage options. Read this blog for tips on helping employees pick the right benefits.
Need help with business planning products?
From comprehensive business planning to employee benefits, we can help create a financial strategy that's best for your business.
Want the latest & greatest from our health blog
straight to your inbox?
Subscribe today for a periodic email with our latest posts.