Chris Miller Champions Ameritas Retirement Plans in the PEO Space
November 13, 2023
|

6 min read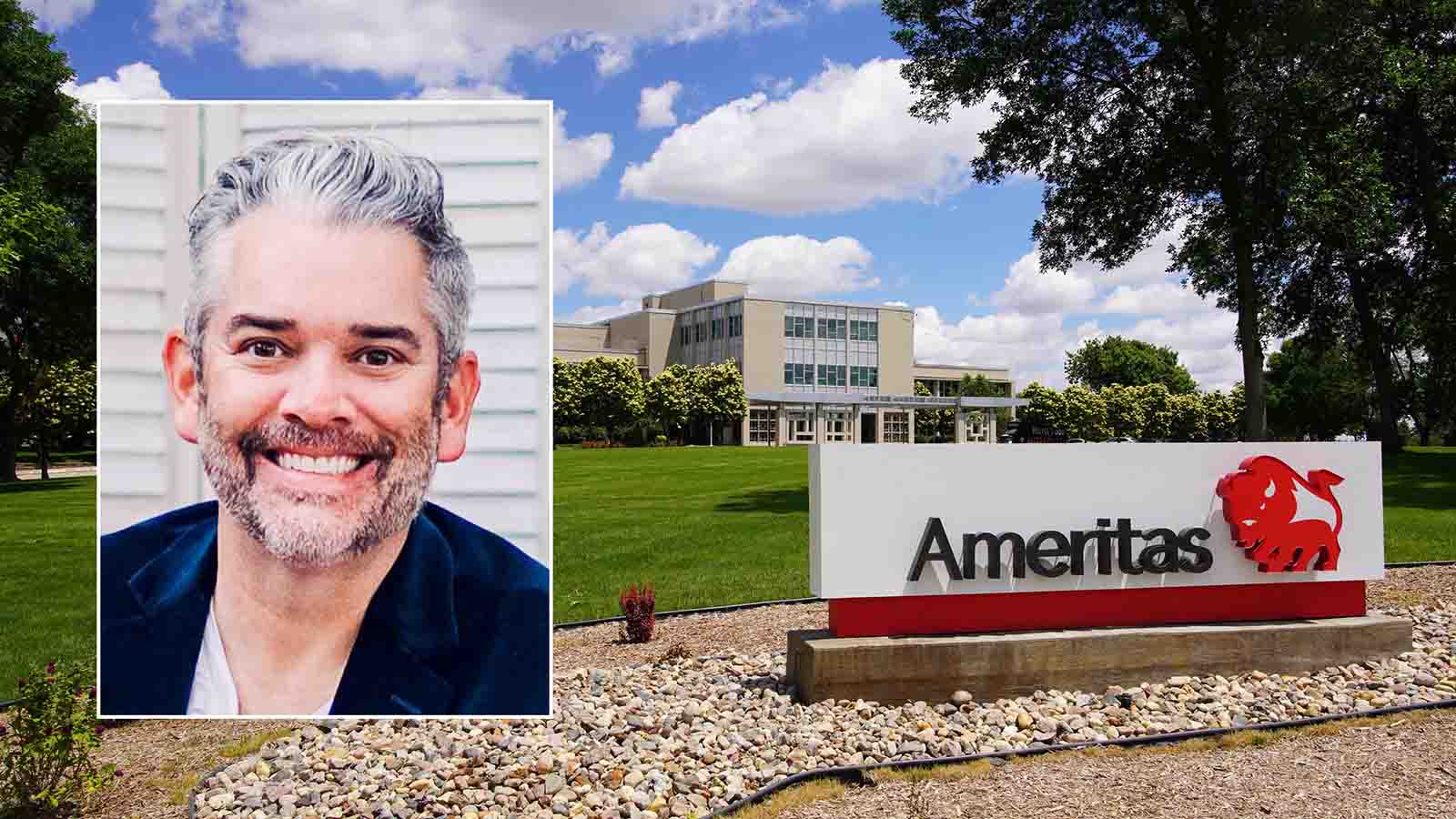 Given the proven position Ameritas retirement plans has in the multiple employer plan marketplace, we serve effectively in many unique channels. To deepen our commitment with professional employer organizations (PEOs), however, we knew we needed more than just top-notch products, technology and services. We needed a leader to create a personal connection to the marketplace. With the addition of Chris Miller as director of multiple employer plans for PEOs and associations, Ameritas retirement plans has a combination unmatched in the industry.
After a diverse and successful career in financial services, Chris was ready for a new opportunity—and challenge. When he connected with Jim Kais, executive vice president of retirement plans at Ameritas, they both could see the possibilities.
"I knew I wanted to work for a company that I felt epitomized retirement and understood retirement," Chris explains. "I've been friends with Jim for a long time, and when he laid out his vision for what he was doing with retirement plans, I immediately wanted to be a part of it. With the people he's hiring, the technology the company is continuing to invest in and the acquisitions we've made to give us the competitive edge, all the pieces are in place—they just needed the tip of the spear. And now, we can really focus on building and strengthening PEO relationships."
Those relationships are particularly important in the PEO marketplace, according to Chris. "It's a very niche channel, where everyone knows each other," he explains. "The people you're working with want to really connect with you—to shake your hand, talk with you and understand who you are. And they should. PEOs have a tremendous responsibility to their clients, and for us to be a solid partner, we have to meet all their needs."
Ameritas is proud PEOs work with us for our vibrant operations and service model.
Establishing connections that matter in a fast-moving marketplace
Since coming on board in June 2023, Chris has hit the ground running, with a three-part plan to gear up quickly. "My number one priority, of course, was to dig in deep to understand the market and to learn what our Ameritas retirement plans and products offer and the key people in the marketplace. Second, we're working with Shelia Reed, vice president of business engagement and strategy, and the retirement plans marketing team to create a terrific marketing campaign building on the combined brands that came together two years ago, Ameritas retirement plans and BlueStar Retirement Services. Finally, we remain committed to serving the PEO industry with actionable technology, engagement tools and access to cost-effective, easy-to-implement retirement programs, such as the pooled employer plan offering."
Our job is to align the right retirement plan with the PEO's benefit offering for greater retention and workplace satisfaction, and to facilitate a retirement savings journey for each of their customers and employees.
It's an easy conversation, given how competitive the Ameritas retirement plan package is. "With our open architecture, no proprietary funds requirements and the technology—including an amazing mobile app with Spanish capabilities that is among the best in the business—we are very well positioned," Chris says. "There's so much we have to offer."
Scott Holechek, second vice president of institutional sales for Ameritas retirement plans, agrees. "Technology is extremely important from a PEO perspective. PEOs process a great deal of data, and we work very hard to make it easy for them to provide that data. Once people hear we have 360-degree payroll integration with many payroll and HRIS vendors along with payroll validation, they begin to see the possibilities of how we can dramatically improve their experience."
Ameritas goes one step further, Chris continues. "In addition to everything else, we are a mutual company. With so many providers in our space consolidating, and companies getting gobbled up by big firms, there's a little bit of worry out there about what the future holds for some organizations. As a mutual company, that's not a part of the conversation, and that really resonates with our clients and prospects. They know that if they join Ameritas today, they'll be with us long term. That's incredibly important. Because for PEOs to make a change, we not only have to match up to what they currently have in terms of products, we then need to go the extra distance with our service and our people. They have to know we're going to be there, today and tomorrow. And we will."
The future has never been brighter
For Jim Kais, bringing Chris on board was an easy decision. "With his significant experience across the retirement industry and a long track record of outsized success growing distribution for top retirement plan firms, Chris is an outstanding addition to our team," Jim says. "He brings a strong ability to energize markets, create solutions and drive relationships that are meaningful across the ecosystem."
Fortunately, the decision to return to the retirement plans market and join Ameritas retirement plans also came easily for Chris. "I enjoy sales—getting out, meeting people, being a part of the decision-making process. But working in this space is special. After all, everyone needs to retire—and everyone's definition of retirement is different. But whatever that definition is—whether it's golf or taking care of your mom and dad or pursuing a new passion, whatever it is—if I can help out in some way and the company that I'm with can ultimately help those people get to a dignified retirement…that's what matters. Helping people achieve a dream is probably the best feeling in the world."
Interested in working with Ameritas? Learn more about growing your retirement plans business with us.
Interested in representing Ameritas?
Discover the advantages we offer industry professionals of all kinds.