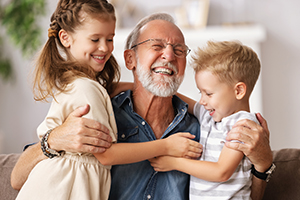 Employees rank dental insurance as one of the top health benefits they want and need. But not all dental plans are the same. Each one has different coverage options, which can be confusing. Here's what to look for in a dental plan.
Choose coverage that fits your needs
Before shopping for dental insurance, assess your oral health. Do you see the dentist once or twice a year for a professional cleaning and checkup? Do your teeth or gums hurt? Do you have loose or chipped teeth or several teeth with crowns? This information will help you know the type of dental coverage you need. For example, if you see the dentist each year for a checkup and cleaning, you may need only one or two fillings during the year. A basic plan that pays most, if not all, of your preventive dental visits, could meet your needs. You also could benefit from a plan that offers rewards for a healthy mouth.
However, if you have or need extensive dental work, or feel pain when chewing foods or drinking hot or cold beverages, you may want a dental plan with more generous benefits. Look for dental insurance with a higher annual maximum benefit that will help pay for more costly restorative dental procedures during the year.
Bottom line, review dental plans to understand the plan features, such as any deductibles, how much insurance will pay and what claim allowance is used to calculate your benefits. For example, are preventive services covered at 100% with no deductible? Are claims benefits applied to an in-network provider allowance or out-of-network allowance? Also, find out if there are prerequisites, like having prior dental coverage. And know the plan's benefit frequencies for dental exams and cleanings, x-rays, root canals and crowns.
Know your dental costs
Review the monthly premium so you know how much you're paying for dental insurance. Review your plan to know if your preferred dentist is considered in-network or out-of-network. In-network dentists agree to provide covered dental services at a lower cost. So if your dentist is out-of-network, you may pay more for dental procedures.
Now, estimate your costs for any dental procedures you might need during the year. You may want to ask your dentist about costs first. Dentists also can submit a claim form and get a pretreatment estimate of what insurance will pay for specific dental procedures.
Know how much your plan will pay for fillings, crowns, root canals and bridges. And if you or your dependent child(ren) need orthodontia, check if the plan covers any of the cost. Ameritas offers an out-of-network dental cost estimator tool for you to find out what dental procedures usually cost without insurance. Costs are estimated by ZIP Code.
Review dental plan choices
Your employer may offer dental insurance in its employee benefits packages, where employees can enroll to get coverage. Once a year, your employer may offer open enrollment so you can sign up for dental insurance. Or you may need to update your coverage, such as adding dependents due to a birth, adoption or marriage.
If you aren't eligible for employer-sponsored dental benefits, ask for help buying an individual insurance plan online. Make sure to purchase an individual plan from an insurance company with a good reputation and a history of stability. With individual dental insurance, you should be able to use the plan the same day you get coverage for preventive and most basic care. There may be a waiting period for some basic and major coverage, such as crowns or root canals.
Pro tip: Dental insurance does not have to be confusing. Ask your employer for help in understanding plan coverage. This could entail meeting with the broker or insurance carrier representative, or getting access to online benefits content that explains how the benefits work and what they cover.
Learn more about why an Ameritas dental plan is an excellent investment in yourself.
Choose from dental and vision insurance plans with provider network savings and day-one benefits on most plans.
Not sure how much dental coverage you need? Find out the average cost of a dental procedure in your area with our dental cost estimator.
Want the latest & greatest from our health blog
straight to your inbox?
Subscribe today for a periodic email with our latest posts.