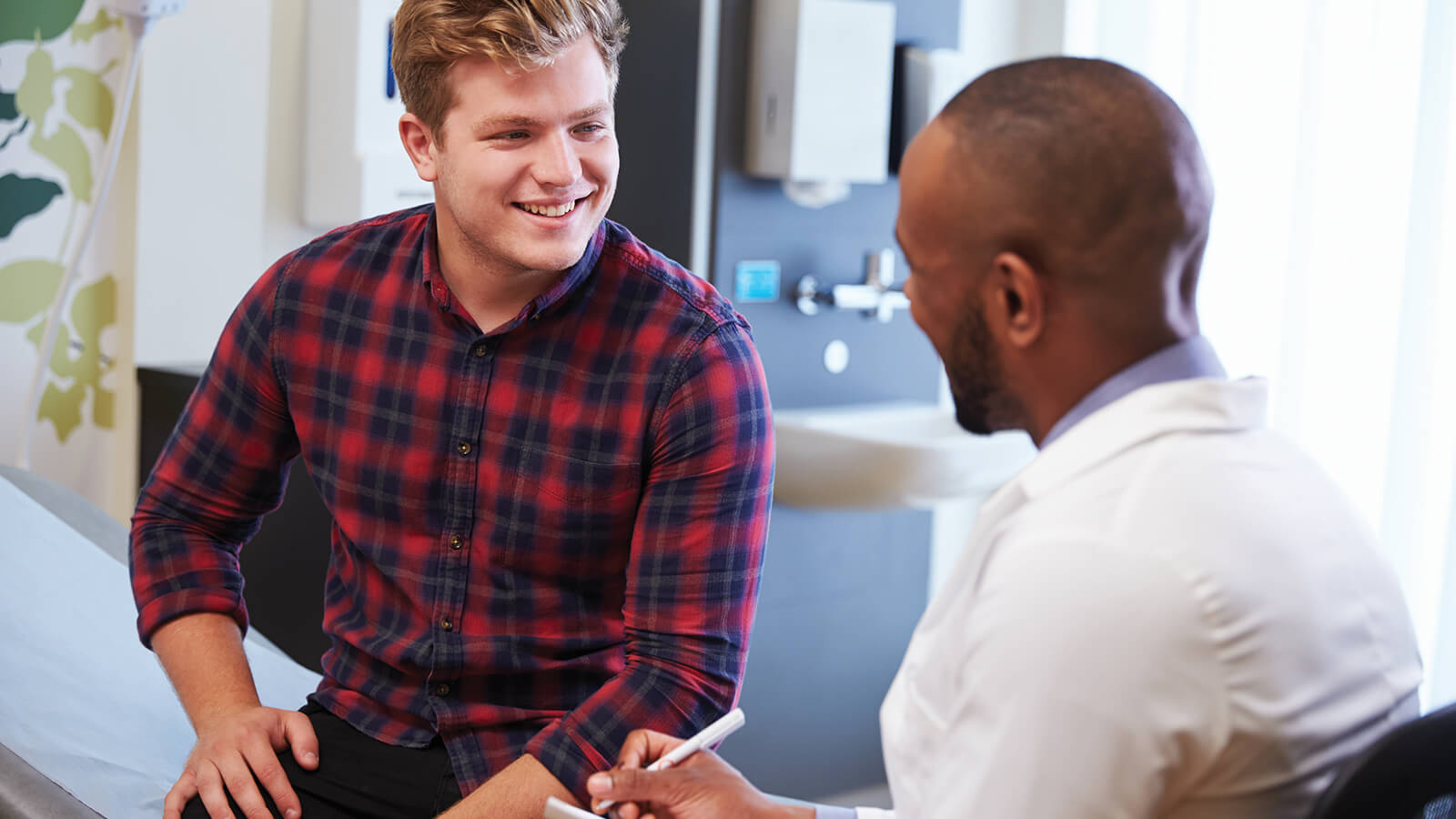 There's nothing more critical than managing your health. The best way to do that is to take steps to shield yourself from serious medical issues before they happen — also known as practicing preventive care. Getting annual checkups can help spot health concerns before it's too late to treat them. That's why you should never put off preventive health appointments; early detection of any disease really could save your life.
Keep reading to learn more about what preventive care entails and why it's important to your overall health and well-being.
What is preventive care and why is it important?
Preventive care is health care you get before the fact, rather than when something is wrong. It helps let you know if you have any underlying health issues that need to be addressed. Annual physicals, screenings and shots are all considered preventive care.
Preventive care is important because it lowers the chances of disease or worse. There are a number of health problems that wouldn't be obvious without a preventive exam, such as high blood pressure or heart disease. Letting this go undetected for too long could cause further harm to you.
Even if you feel fine, it's important to get regular exams just to ensure that what's going on inside of you matches how you feel on the outside.
The impact of preventive care on your health and wallet
Your health is the primary reason that preventive care is so important. No amount of money matters that much if your health is in jeopardy. However, it's worth noting that being proactive about your health could help you save money in the long run.
How can preventive care save me money?
Let's face it; medical treatments can cost a lot of money, even with health insurance. But they can be a lot cheaper if you're not managing a disease — something that a preventive exam would catch. The sooner an ailment is caught, the sooner it can be treated or possibly cured. If you let it go too long, it will only be that much more expensive to treat over time.
Also, most health insurance providers will cover your preventive health services under the government's Affordable Care Act (ACA). Staying ahead of the game in regard to your health could reduce costs when it comes to co-pays, deductibles and other out-of-pocket expenses. In fact, patients that had an annual preventive visit saw a 5.7 percent decrease in their total health care costs during the following 11 months, according to the American Journal of Managed Care.
Preventative care
services provided by healthcare practitioners
So, you know what preventative care is and why you should practice it. Let's take a look at what's considered preventive care in terms of coverage, because more services fall under this category than you might think.
What preventive care services does health insurance cover?
Here's a list of services you can get that fall under preventive care:
Annual check-up/physical: Your primary physician will examine all areas of your health to find any concerns before they become major issues.
Flu shots and other vaccines: Many health plans cover these shots 100 percent. They're meant to protect you from certain types of the flu every year.
Cancer screenings: Mammograms, or breast tissue x-rays to check for breast cancer or other issues, are often conducted every year after the age of 40. Colonoscopies, or screenings for colon cancer, are done once every 10 years after the age of 50.
Health-related counseling: Topics such as quitting smoking, weight loss, healthy eating and depression treatment are all considered preventive care.
Children's well-being: Regular well-baby and well-child visits are part of preventive care. Counseling, vaccines and screening to ensure healthy pregnancies are as well.
Screenings: Blood pressure, cholesterol and type 2 diabetes are some of the more common health issues that you can get a screening for through preventive care.
How much does preventive care cost?
Your healthcare plan pays for preventive health services. While you may not be charged a deductible or copay at the time, these services are not technically free. Instead, your insurer will look at how much the preventive care services cost in a given year and keep that in mind when setting its premium rates the next year.
In other words, you're not paying charges when you actually get your preventive care, the cost shows up in the price of your health insurance, which can change.
Who determines which preventive care benefits are covered?
Any preventive care service that health plans are required to carry must meet the following criteria, according to VeryWellHealth:
The service must have an "A" or "B" rating in the current U.S. Preventive Services Task Force Recommendations.
The services must be provided for in guidelines that the Health Resources and Services Administration supports.
The Advisory Committee on Immunization Practices of the Centers for Disease Control and Prevention (CDC) must recommend it.
Services that meet at least one of these three criteria can be part of the list of covered preventive care.
Start thinking about preventive care screenings now
It's never too early to start acting when it comes to your health. You can begin by scheduling a preventive exam with your physician — you're covered for one exam every year. This exam will help determine if you have any underlying health issues that need to be treated before they become more serious. Your physician may also recommend a particular cancer screening during these sessions.
You can also take preventive care action in between your annual screenings. Maintain healthy eating habits and try to exercise regularly if possible. Make sure to chat with your physician before starting a health plan or make any changes to your diet or physical activity routine.
Final takeaway
While none of us can guarantee a healthy life, there are things we can do to make one more possible. It starts with being proactive with our health. Get checked regularly; don't wait until you're not feeling well to see your physician. The sooner you can address a medical issue, the sooner it can be treated and allow you to lead a happier, healthier life.
Ameritas offers insurance, financial services and employee benefits and we help 5.3 million customers improve their lives with our financial strategies and products. Contact us to learn more.
Want the latest & greatest from our health blog
straight to your inbox?
Subscribe today for a periodic email with our latest posts.