How to Support Employees' Work-Life Balance Needs: Millennials and Generation Z
August 11, 2021
|

4 min read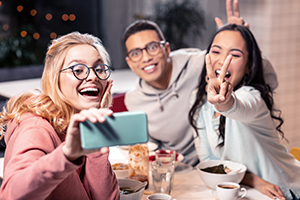 By 2025, millennials and Generation Z employees will comprise over 63% of the workforce. These workers value different things about work than older generations. While millennials and Gen Z employees expect a competitive salary, they also are looking for a robust benefits package. These younger employees also want to work for a company who cares about them. Consider how to support employees' work-life balance, and the needs of millennials and Generation Z workers.
Coach, educate, encourage
Employers who want to find and keep younger workers should focus on issues related to the human element. Research shows that these workers primarily value three things: Supportive leadership, good working relationships with colleagues, and scheduling flexibility.
Both millennials and Generation Z appreciate continuous learning experiences to help them develop new knowledge and skills. Gen Z employees also value coaching and leadership support.
Intertwine work and life
Over 96% of younger employees desire more flexibility in their work. In addition to remote work options, they look for companies that aren't tied to the traditional daytime office hours. Millennials and Gen Z employees recognize that work and life can be intertwined vs. balanced. They look for employers who allow them to juggle personal responsibilities while managing their schedules to meet project deadlines.
Many younger workers prefer to work near where they live with opportunities to work remotely when it's convenient. They tend to work longer and harder if they have some control over when they come to work and where they work.
Provide benefits that offer security
Millennials and Generation Z employees have grown up amid economic uncertainty, war, terrorism and the COVID-19 pandemic. Many feel insecure about life. To support employees, companies should offer a broad mix of benefits and perks to help them feel more secure, especially those that support financial well-being. In addition to traditional medical insurance coverage, workers consider dental and vision insurance as essential benefits. And they want options that help with financial well-being, such as student loan repayment assistance, financial planning, identity protection and critical care coverage.
Need help with business planning products?
From comprehensive business planning to employee benefits, we can help create a financial strategy that's best for your business.
Choose from dental and vision insurance plans with provider network savings and day-one benefits on most plans.
Not sure how much dental coverage you need? Find out the average cost of a dental procedure in your area with our dental cost estimator.
Want the latest & greatest from our health blog
straight to your inbox?
Subscribe today for a periodic email with our latest posts.