Ameritas is living its purpose with charitable giving initiatives
May 2, 2022
|

5 min read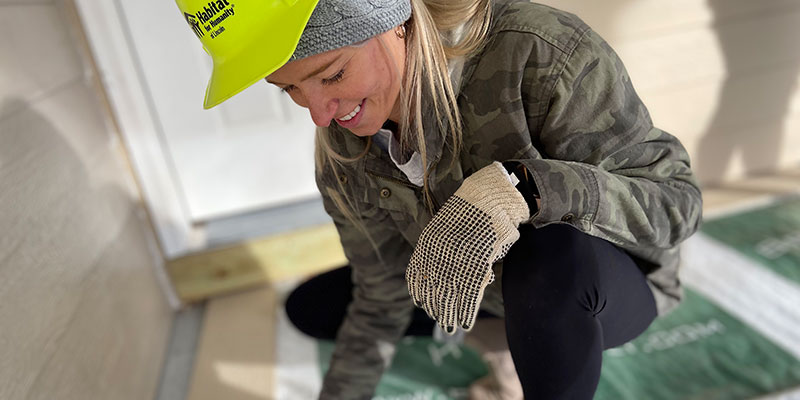 Generosity has long been an Ameritas value and a common trait among our associates. That's demonstrated not only by its charitable foundation, corporate giving, matching gift program and paid volunteer time, but by the number of volunteer hours associates donate to the community and their personal donations to the United Way. Between giving back to our communities financially and with sweat equity, Ameritas is living its mission.
In 2021, Ameritas and its charitable foundation financially contributed more than $1.4 million to 267 nonprofits across the United States.
"Ameritas giving is centered on five strategic focus areas and that allowed us to help causes ranging from education and literacy, food insecurity and health care to parks, affordable housing, the arts and more," said Liz Ring Carlson, second vice president, corporate communications and community relations. "These commitments are made possible by our financial strength and an enduring belief that giving back is an important part of what we do at Ameritas."
The Ameritas five focus areas are education and training, arts and culture, health-related services, sustainability, and financial stability.
Barely a week goes by at Ameritas without hearing a story of associates serving in their communities. Ameritas strongly encourages associates to get involved in their local community, supporting them with eight hours per month of paid volunteer time.
"Our mission is bigger than our business. Ameritas associates volunteer their time to causes such as school and community programs, animal shelters and other nonprofits doing work in key areas for our communities," said Ring Carlson. "Ameritas supports this through paid time off and a company match for some charitable donations."
Ameritas is proactive in its approach. The company's Community Involvement Council educates associates and encourages volunteerism, helping match volunteers with nonprofits they are passionate about.
All of us giving back can have a profound effect on our communities. In 2021, Ameritas met its charitable giving goals, and it's already having a strong impact in 2022.
Visit Community Impact for more information.