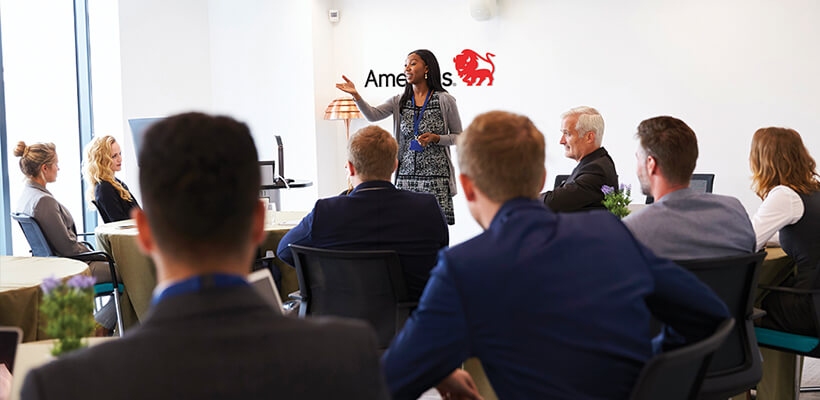 LINCOLN, Nebraska (March 31, 2023) – The annual meeting of the members of Ameritas Mutual Holding Company will be held on Monday, May 8 at 9 a.m. in the Ameritas home office, 5900 O St., Lincoln, Nebraska.
In addition to receiving reports from certain officers of Ameritas Mutual Holding Company, the purpose of the annual meeting is to elect four nominees as directors for a three-year term. Voters were encouraged to cast their votes online, by phone, mail or in-person.
Ameritas MHC is the parent company, which owns Ameritas Holding Company. Ameritas Holding Company owns Ameritas Life Insurance Corp. (Ameritas Life). Ameritas Life Insurance Corp. of New York (Ameritas Life of NY) is a wholly owned subsidiary of Ameritas Life. Members of Ameritas MHC are eligible policyholders of these two life insurance companies.
XXX
About Ameritas
Ameritas is a marketing name for Ameritas Mutual Holding Company and its affiliated subsidiary companies, including Ameritas Life Insurance Corp. and Ameritas Life Insurance Corp. of New York. Founded in 1887, Ameritas offers a wide range of insurance and financial products and services to individuals, families and businesses. These products and services include life insurance; annuities; individual disability income insurance; group dental, vision and hearing care insurance; retirement plans; investments; asset management; and public finance. Securities offered through affiliate Ameritas Investment Company LLC., member FINRA/SIPC and investment advisory services offered through the business name of Ameritas Advisory Services.