How to prevent identity theft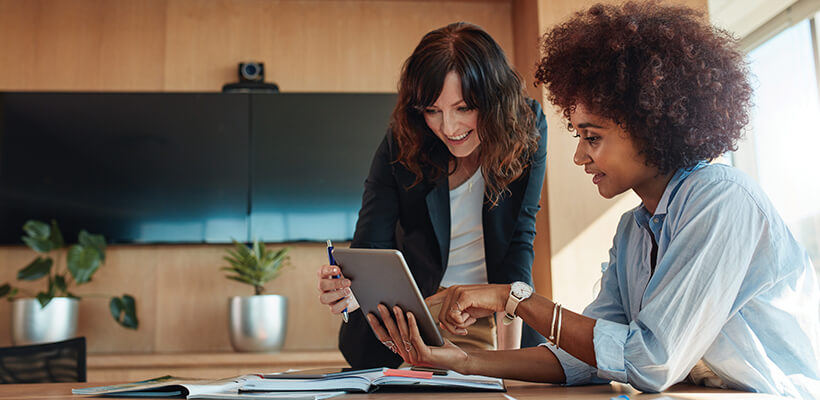 Identity theft is a common concern in the United States. This is especially true today, as people are increasingly sharing more of their personal information online, exposing themselves to risk. This is why it's important to learn how to prevent identity theft. Last year, $3.3 billion was lost in cases of fraud, a significant jump from the 2019 figure of $1.8 billion, according to data obtained by the Insurance Information Institute.
Identity theft can result in a costly ordeal for victims, but there are proactive steps you can take to help keep it from happening to you. Continue reading to learn more about how to protect yourself from identity theft.
What is identity theft?
Identity theft is a crime in which someone steals the personal information of another individual to gain access to private accounts. The resulting crime, identity fraud, is the use of this information to steal money, apply for loans, obtain government benefits or conduct any other illicit financial activity.
There are numerous different types of identity theft, but the most common is financial identity theft. This involves fraudsters stealing personal information to purchase products/services or apply for credit/loans under the victim's name.
Thieves use a number of different methods to steal personal data. Physical items like passports, driver's licenses, credit cards and cellphones provide an easy way for them to do so.
In today's digital world, more sophisticated styles of attack like phishing have become common as well. Highly skilled hackers can breach security firewalls of larger corporations that house millions of people's data.
Warning signs to look out for
Fraudsters can gain access to your personal information often without you realizing it. It's important to know the warning signs and how to prevent identity theft.
Here are some of the identity theft signs that might indicate your personal data has been stolen.
You stop receiving bills in the mail.

You receive notices from debt collectors about debts that aren't yours.
Your financial statements contain transactions you didn't make.
Your checks bounce.
You receive medical bills for procedures, prescriptions or services you don't know about.
Your insurance carrier processed medical claims for treatment you didn't receive.
You can't file your tax return because it's already been filed by someone else.
Your information was compromised in a data breach at another company.
Steps you can take to protect your identity
Many fraudsters take advantage of people who don't realize their personal data is at risk. These are some of the habits you can adopt to help protect your identity from an unexpected attack:
Keep personal information secure.

Fraudsters can use bite-sized pieces of data to learn a lot about you. Don't share sensitive information with people you don't know or trust.

Keep passwords safe.

Hackers are skilled at guessing passwords. Change your passwords so they're long and complex to make them difficult to decipher. Use a different password for each one of your accounts.

Avoid suspicious emails.

If you receive a suspicious email from someone who claims to know you, don't click any links it contains and report the sender.

Prioritize cybersecurity.

Invest in a high-quality, up-to-date firewall system to protect your data from security breaches.

Stay alert.

Check financial documents like bank statements frequently to ensure nothing is out of place. Catching identity theft signs early is the best way to minimize the damage.
It's essential that you take the right steps to protect yourself from identity theft. Ensure your personal information is safe and secure. Doing so prevents unnecessary headaches and gets you back to focusing on the things most important to you.
What Ameritas does to help
Ameritas maintains a robust security network to keep your private data safe. These are some of the things our team of professionals does every day to protect your account security:
Maintains a full-time security team that monitors and updates our systems and network.

Strengthens process security like encrypting data, monitoring malicious activity and controlling who has access to view and handle your data.

Tests our network and systems regularly.

Invests in technology like two-factor authentication to contact you and verify access or changes to your account when submitted by an unrecognized device.

Protects and verifies your calls to our contact center through security checks to help identify calls that may be fraudulent.

Sends written notices whenever charges are made to your account.
Ameritas is in the business of fulfilling life. Bringing you valuable information to help you plan well and enjoy life is part of what we do. To learn more about Ameritas, visit ameritas.com/about.
XXX
About Ameritas®
Ameritas is a marketing name for Ameritas Mutual Holding Company and its affiliated subsidiary companies, including Ameritas Life Insurance Corp. and Ameritas Life Insurance Corp. of New York. Founded in 1887, Ameritas offers a wide range of insurance and financial products and services to individuals, families and businesses. These products and services include life insurance; annuities; individual disability income insurance; group dental, vision and hearing care insurance; retirement plans; investments; asset management; and public finance. Securities offered through affiliate Ameritas Investment Company LLC., member FINRA/SIPC and investment advisory services offered through the business name of Ameritas Advisory Services. For more information, visit ameritas.com.