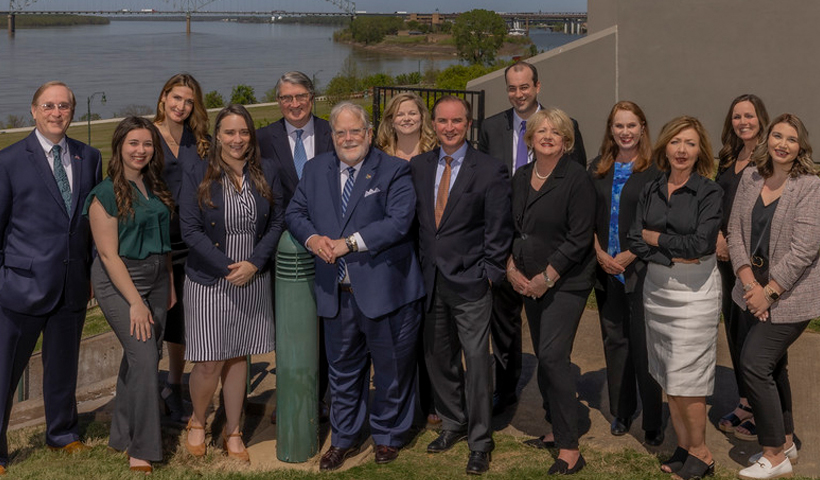 UCL Financial Group leadership
LINCOLN, Nebraska (Sept. 11, 2023) – UCL Financial Group is celebrating its 100th anniversary this year, marking a historic achievement for the Memphis-based agency. Throughout its history, the UCL Financial Group has had an impact on its clients' lives and continues as a business that can be reliable for generations.
From working with farmers in the Mississippi Delta during the Great Depression to helping 21st century entrepreneurs, UCL Financial Group continues to prioritize their clients above all. "It starts with a relationship. It's the unwavering focus on knowing who you serve. We serve the client," said Bob Brown, partner and financial advisor with the agency. "We work with others who embrace that philosophy such as Ameritas Life Insurance Corp. and United Wealth Advisors Group, LLC (UWAG). We are dedicated to client-focused outcomes and that vision has been our guide for over 100 years."
A history of success
Beginning as an agency with Union Central Life Insurance Company, UCL Financial Group has been a source of industry leaders with regards to the financial and insurance services sector. "We have been the cradle of leadership in the industry, and it is something that continues today," says Brown.
Many past leaders of the National Association of Insurance and Financial Advisors (NAIFA) and other major organizations have come from this agency and from Memphis, highlighting the influence the agency and region has had on the industry.
The late Lester Rosen, an industry icon, spent his entire career with Union Central and UCL Financial Group. Bob Brown recalls that he "was Lester's paper boy as a kid. Lester embodied everything that UCL Financial Group is." The Lester A. Rosen Humanitarian and Achievement Award was created by Ameritas as an annual recognition bestowed upon upstanding professionals in the industry. The recipient of this award demonstrates the philanthropic and humanitarian spirit Rosen embodied.
As UCL Financial Group ushers in this new century of business, Bob Brown adds "we are proud of our history and look forward to the next 100 years continuing to live up to our slogan of being reliable for generations."
XXX
About Ameritas
Ameritas is a marketing name for Ameritas Mutual Holding Company and its affiliated subsidiary companies, including Ameritas Life Insurance Corp. and Ameritas Life Insurance Corp. of New York. Founded in 1887, Ameritas offers a wide range of insurance and financial products and services to individuals, families and businesses. These products and services include life insurance; annuities; individual disability income insurance; group dental, vision and hearing care insurance; retirement plans; investments; asset management; and public finance. Securities offered through affiliate Ameritas Investment Company LLC., member FINRA/SIPC and investment advisory services offered through the business name of Ameritas Advisory Services.
About UCL Financial Group
UCL Financial Group is a full-service financial services firm committed to helping individuals & businesses improve their long-term financial success. Our firm has been in the Memphis area for over 100 years and has a legacy of leadership not only in the Memphis area, but on a national level in the insurance industry.