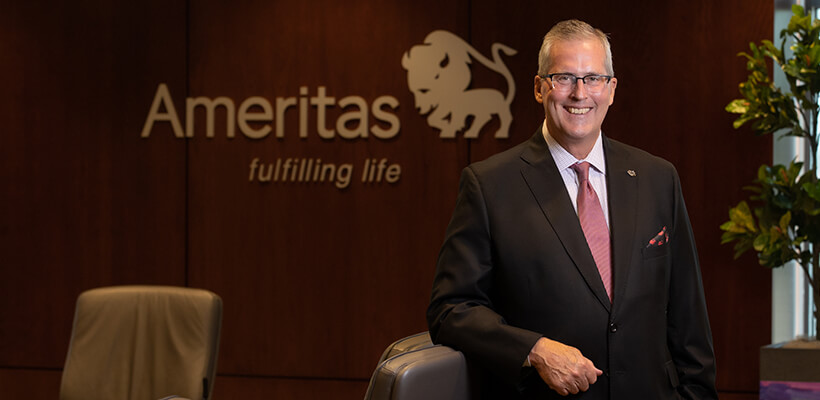 We've been through a lot together over the last several years – enough to make us really appreciate the things that bring strength and stability to our lives. Those things we can rely on.
I take great pride in the role our company and industry play in providing that kind of reliability and reassurance. Life insurance is part of a sound financial strategy for millions. Especially during uncertain times, it continues to represent a promise of protection made over generations. At Ameritas, our purpose is "Fulfilling Life," and we do that every day in so many ways.
The American Council of Life Insurers recently released the "2022 ACLI Life Insurers Fact Book." As reported in the Wall Street Journal and other media outlets, last year alone, during the pandemic, life insurance companies paid $100 billion to beneficiaries of life policies and almost $98 billion to annuity holders, both record highs for a single year and a 10.8% increase over the prior year.
Ameritas saw similar results: More than $358 million paid on life insurance policies, a 6% increase over 2020, and nearly $109 million paid to annuity holders, which was a 15.5% increase over the prior year.
Our industry has a huge responsibility to provide financial stability and peace of mind in uncertain times. The payout of life insurance benefits is by its very nature a bittersweet moment, but it's also exactly what our customers expect – the fulfillment of a longstanding obligation. For us, this is a success story about helping protect families and secure futures.
As the ACLI reports, the ability to be there when needed is tied directly to our financial strength and stability. They explain that, as of 2021, the industry has more than twice the capital required by state regulators. Ameritas is in a reassuring position as well, with capital at the AAA level based on Standard & Poor's capital adequacy model, and a capital and surplus assets ratio that compares favorably with our peers.
Moreover, our business kept growing throughout the pandemic. Industry wide, nearly 46 million life insurance policies were purchased in 2021, an increase of 6.1%. The Ameritas share of that was more than 34,000 policies, which was a 31% increase over the prior year.
As is true for our entire industry, the team here at Ameritas – including an amazing network of financial professionals who deliver our life insurance, annuities and so much more – is deeply committed to fulfilling lives and keeping those promises. What a great honor that is!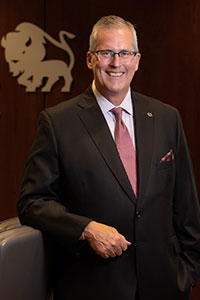 William W. Lester, CFA, FLMI
President and Chief Executive Officer
Ameritas Mutual Holding Company
XXX
About Ameritas
Ameritas is a marketing name for Ameritas Mutual Holding Company and its affiliated subsidiary companies, including Ameritas Life Insurance Corp. and Ameritas Life Insurance Corp. of New York. Founded in 1887, Ameritas offers a wide range of insurance and financial products and services to individuals, families and businesses. These products and services include life insurance; annuities; individual disability income insurance; group dental, vision and hearing care insurance; retirement plans; investments; asset management; and public finance. Ameritas Mutual Holding Company's ratings by Standard & Poor's include Ameritas Life Insurance Corp. and Ameritas Life Insurance Corp. of New York. Securities offered through affiliate Ameritas Investment Company LLC., member FINRA/SIPC and investment advisory services offered through the business name of Ameritas Advisory Services.