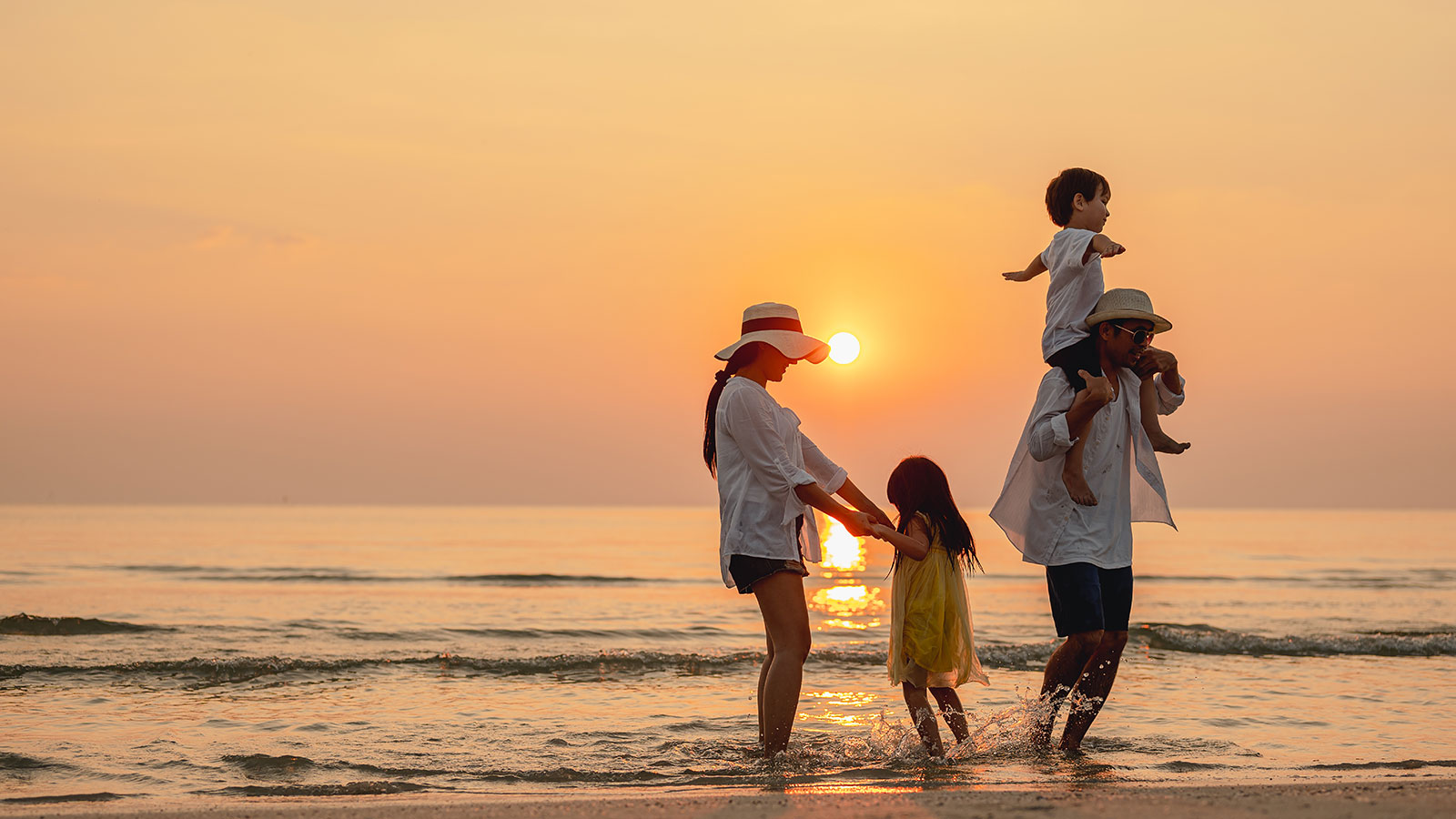 No matter what stage of life you're in, if someone depends on you financially, you should protect them with life insurance. According to the 2023 LIMRA Life Insurance Barometer Study, one in 10 Americans would feel financial hardship within one week if their household's primary earner died. Life insurance offers a range of features and benefits that may help your financial strategy, such as:
Death benefit protection to provide for loved ones if you're no longer around.
Financing a child's education.
Building your retirement savings.
Leaving a legacy to your loved ones or favorite charity.
There's no single way to use life insurance.  Read more about the difference a life insurance policy can have on your loved ones' lives with these various uses of life insurance.
1. Provide for loved ones if you're no longer around
Without your income, how much would your loved ones' lives change? A life insurance policy's primary purpose is to help protect your loved ones when you're no longer around to provide for them. On average, Americans with life insurance feel more secure if the primary wage earner were to pass away than those who do not own life insurance policies.1 In the case of your unexpected death, your loved ones could use the death benefit to assist with paying off debts, routine expenses or to start thinking about their own future.
Read this blog to find out if you have enough life insurance coverage.
2. Finance a child's education
It's never too early to start thinking about your child's education. There are a variety of ways to save for college. Life insurance is one option to consider. With the right life insurance policy, you can secure needed death benefit protection while also gaining a way to help pay for college through withdrawals and loans from the cash value that may have built up in the policy.*
The death benefit can provide college funds in case of premature death. If the family's primary earner dies prematurely, the college savings plan typically comes to an abrupt end. In this situation, a life insurance policy can help. The policy's death benefit could be used to help pay college expenses. The cash value of life insurance is not included in the FAFSA, so it will have no effect on financial aid packages. Additionally, withdrawals of cash value are not mandatory and may occur at any time.
3. Build your retirement savings
You work hard. Have your money work for you. Building cash value with a life insurance policy can also help you meet your retirement savings goals. The cash value will accumulate over time and acts as a supplemental source of income upon retirement. Use the money however you wish. This might allow you to retire earlier than originally expected, take a long-awaited trip or spend more time with loved ones as you enter your retirement years.
4. Leave a legacy to your loved ones
The death benefit is paid in cash right when it's needed and is generally income tax free and potentially no estate taxes subtracted from the amount that is paid to your loved ones. Life insurance offers a predictable death benefit amount that is not linked to market performance. In times of economic uncertainty, life insurance may be used to help stabilize your investment portfolio. The death benefit can be easily divided among several beneficiaries based on how you want the proceeds distributed. The death benefit is paid directly to your loved ones without the costs and delays that often impact assets distributed through the probate system. Use this life insurance benefit to ensure your legacy with loved ones and beyond.
An inheritance for your beneficiaries is another use of life insurance to help your loved ones feel financially secure in the event of your death. Additionally, the cash value build up could be used in philanthropic ways. If a cause is important to you or your family, philanthropies can also be named as a beneficiary of your life insurance policy.
Learn more about life insurance
Do you want to continue supporting your family if you pass away unexpectedly? Life insurance may be the answer. Life insurance is a vital part of any financial strategy, and its various uses create flexibility for your loved ones. Still want to learn more? Read this blog about the difference between permanent and term life insurance. Or, learn more about Ameritas offerings for life insurance.
Sources and References: *Loans and withdrawals will reduce the policy's death benefit and available cash value. Excessive loans or withdrawals may cause the policy to lapse. Unpaid loans are treated as a distribution for tax purposes and may result in taxable income.
Need help with your financial goals?
While you can learn more about our products on this website, this information is no substitute for the guidance of a qualified professional. If you're serious about assessing your financial wellness, contact a financial professional.
Do you already have an agent?