Whole Life Insurance
Lifetime protection
Life insurance can provide the resources your loved ones will need to handle the financial challenges a death would bring. Whole life insurance offers guarantees1 that further enhance this protection.
What is whole life insurance?
As a permanent life insurance policy, whole life insurance provides protection for a lifetime. It features guarantees, including:
The amount that you pay for your policy is guaranteed never to change, so you know how much and how long you'll pay to provide protection for those you care about.
The amount paid to your beneficiaries when you die is guaranteed never to decrease.
The savings component of your policy, which you may be able to access while you're alive2, is guaranteed to grow.
How a whole life policy builds cash value
Whole life insurance policies can build, tax-deferred cash value over time. When you pay premiums, part is used to cover the cost of your policy; the rest goes towards your cash value.
You can take a loan out against the policy's cash value when you need help with extra funds, say for a child's college tuition, money in retirement or an emergency. You won't have to pay taxes on the loan as long as your policy stays in force.2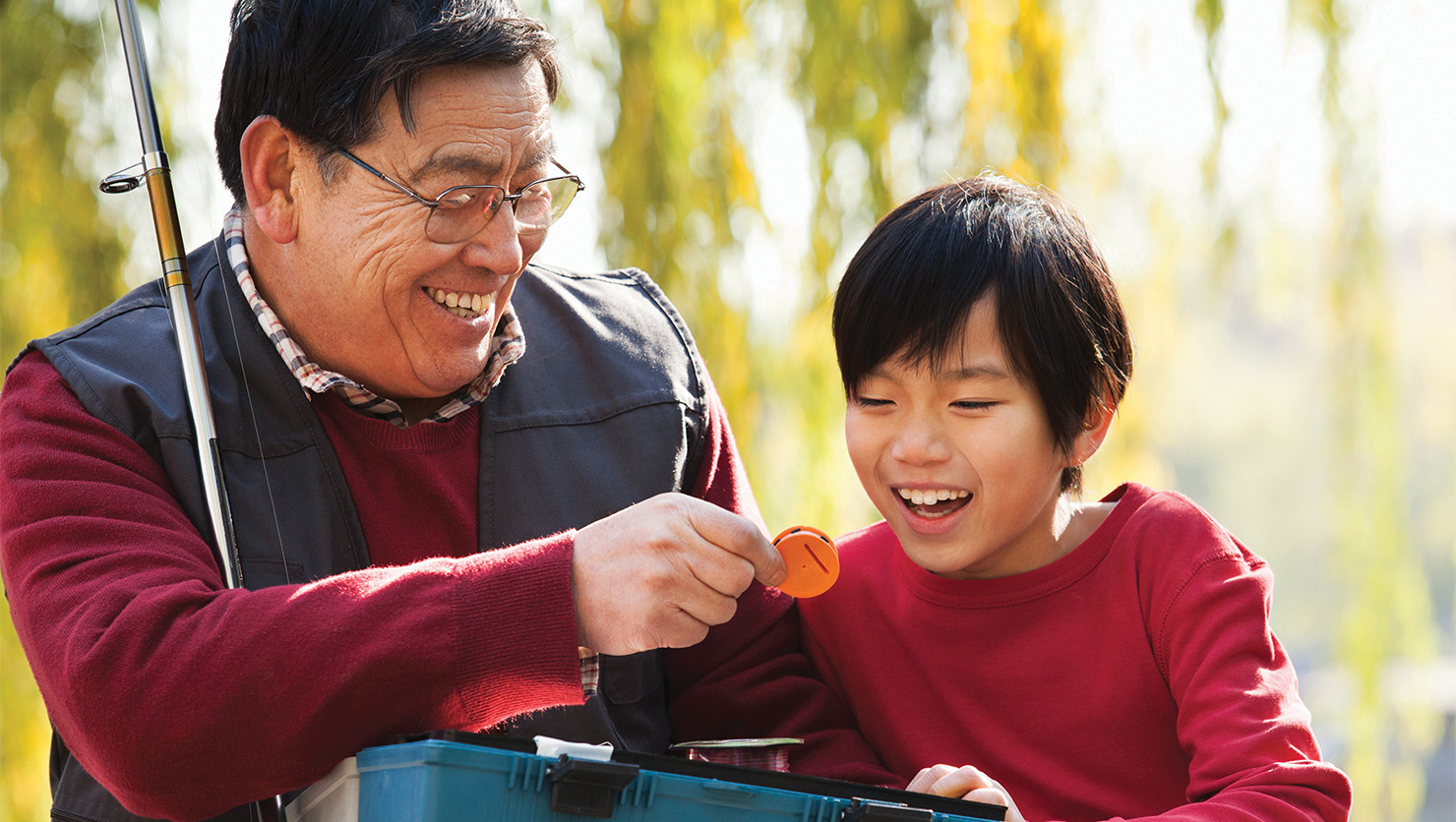 A whole life insurance policy pays dividends
One of the benefits of buying whole life insurance from a mutual-based organization like Ameritas is that you will receive dividends if they're declared. In the simplest terms, dividends are a return of some of the premiums you have paid. You can use your dividends to build cash value, to increase the policy's death benefit or to reduce the number or amount of premiums you pay.
Although dividends are not guaranteed and past performance is no guarantee of future results, Ameritas has paid dividends consistently, even during periods of declining long-term interest rates.
Should you buy term or whole life insurance?
There's no perfect answer when choosing between term life and permanent life insurance policies. It's going to depend on what works best for your needs and what you can afford. Whole life insurance is best suited for individuals who:
Want to ensure they'll leave money behind.
The death benefit is going to be paid regardless of how long you live, helping to ensure that your loved ones will be taken care of no matter when you pass away. Term life doesn't give you the same promise of lifetime protection.
Want guaranteed cash accumulation.
As you pay your premiums, your whole life insurance policy accumulates cash that you can use for other needs. Term life doesn't have cash value.
Can afford higher premiums.
Whole life insurance policies generally cost more than term life insurance policies. However, if you can afford it, you'll get the benefit of lifelong coverage and accumulating cash value.
Policies designed with you in mind
Count on whole life insurance for lifetime protection and the guarantee that your premiums will never increase.
Already a customer?
Sign in to Ameritas Accounts to manage your account and more.
Our whole life products
Ameritas offers a full range of whole life products that provide permanent lifetime protection for your loved ones. They also help you find the balance between lower premiums, stronger early cash value growth and long-term cash accumulation to align with your financial objectives.
Additional protection
We know your life insurance needs are as unique as you are, so you can customize your policy by adding extra features. These riders allow you to:
Help ease the financial strain of a serious medical condition by providing a part of your policy's death benefit while you are living.
Provide life insurance for your children–now and in the future.
Provide more money to your beneficiaries if your death is accidental.
Keep your policy in force or pay your policy's premiums if you become disabled.
Purchase increases in death benefit without additional underwriting, within certain guidelines.
How do I get whole life insurance?
If you think whole life insurance might be the best fit for your situation, reach out to your financial professional or we can help you find one.
1Guarantees based on the claims-paying ability of the issuing company.
2Tax law permits a policy owner to withdraw life insurance policy cash values up to the policy owner's basis or investment in the contract without income tax consequences. Withdrawals and loans will reduce the available death benefit. Withdrawals beyond basis may be taxable income. Excess and unpaid loans will reduce policy value and may cause the policy to lapse. If a policy lapses, unpaid loans are treated as distributions for tax purposes. For more information about the tax results of life insurance, consult your attorney or tax advisor.
Policies designed with you in mind
Count on whole life insurance for lifetime protection and the guarantee that your premiums will never increase.
Already a customer?
Sign in to Ameritas Accounts to manage your account and more.