Employee Benefits for 2023: What Do Employees Want?
October 18, 2022
|

4 min read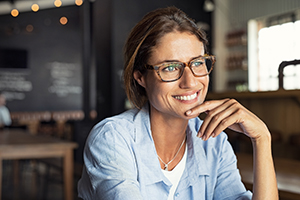 Are you offering the benefits employees want? Many workers are looking for employers who provide an excellent benefits package. After experiencing a pandemic and the economic impact, employees now greatly appreciate their benefits. Research shows that 73% of employees will stay with a company if they are offered a wide selection of benefits. So employers need to provide the right mix of coverage options. Review five employee benefits for 2023.
Health plans
Research shows that employees highly value health benefits. The three primary reasons employees join and stay with an employer are compensation, job security and health benefits.
The pandemic affected employees and their families in different ways. Many are struggling with a variety of physical and mental wellness problems. Survey workers to find out what types of benefits would help. Include examples to help employees identify their preferences (see list below).
When reviewing health benefits, choose plans with flexible coverage and premium payment options. This strategy gives employees a range of choices to fit their individual or family needs. Employees value medical coverage the most, especially for unexpected or catastrophic problems. But they also expect dental and vision stand-alone insurance in their benefits packages.
It's vital to educate employees about their benefits choices. Since employees tend to review their benefit packages quickly, provide an overview of the plans offered. Outline additional details in the benefits descriptions. If any of the benefits offered have changed, explain why and show what the new coverage options look like.
Mental health
Employees also are looking for benefits that support mental health. Popular options include:
counseling services, such as an Employee Assistance Program (EAP)
fun days and team-building activities
parental leave to handle family needs
flexible work schedules and days off to recharge batteries
tools, such as a computer or digital devices, to access work securely online
self-service online resources, such as smartphone apps, articles or classes
Voluntary plans
These benefits provide supplemental coverage at discounted rates and enhance employee packages. Voluntary plans can be a shared expense with an employer or all employee paid. Popular choices include:
pet insurance
subsidized pre-K childcare
discounted food delivery services
Financial support
Many employees are struggling with finances. They experienced financial setbacks during the pandemic. And now, due to inflation, many are finding it difficult to cover their monthly bills. Employers can support employees by offering a range of financial well-being programs. Top benefits include:
student loan repayment assistance
savings programs
retirement plans
financial counseling
Learning experiences
Employees want to work for employers who provide diverse learning experiences. Popular benefits choices include:
tuition assistance for professional training and certification (some employers are paying employees to complete college degrees)
job shadowing, mentoring and coaching
online learning to assist employees in expanding their knowledge and skills
growth opportunities to help workers pursue leadership opportunities in the company
Need help with business planning products?
From comprehensive business planning to employee benefits, we can help create a financial strategy that's best for your business.
Want the latest & greatest from our health blog
straight to your inbox?
Subscribe today for a periodic email with our latest posts.