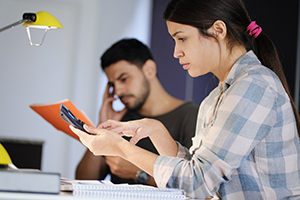 Americans are stressed over finances. Nearly
50 percent
live paycheck to paycheck. Many find it difficult to balance health care expenses with the costs of basic necessities like food, housing, and utilities.
Studies
show that financial concerns can impact employees' health, job performance and work relationships. Here's how employers can help employees cope with financial stress and medical expenses.
Recognize financial concerns
Americans pay over
3.4 trillion
in medical costs annually, reports the Centers for Disease Control and Prevention. That's about $10,000 per individual. By 2023, the cost is projected to increase to $15,000 for each person. "Many people are not confident they can afford health care costs that their insurance plan doesn't cover," reports Tracy Watts, senior partner and U.S. leader for health care reform for Mercer, a global leader in the health and benefits marketplace. Recently Watts was interviewed for an Ameritas podcast series about how employers can help employees cope with financial worries. Watts shared information gathered in a University of Chicago study with 1,300 people on the impact of health care expenses on their daily lives. Researchers found that
30 percent had difficulty paying for daily needs due to health care costs.
36 percent used all or most of their savings to cover medical expenses.
33 percent borrowed or increased their credit card debt to pay medical bills.
41 percent lowered their contributions to savings to make health care payments.
Invest in financial well-being programs
One way employers can help ease employees' financial concerns is by providing meaningful health care benefits and well-being programs. Offering good health care insurance coverage, along with voluntary benefits like dental and vision plans, really does matter.
Improve employee health
Employees who are healthy and not consumed with financial worries about health care costs are happier and better able to focus on their work. "A recent Gallup study found that thriving employees are less costly and more productive," Watts said. When employers assist employees in dealing with money concerns, workers have improved financial well-being. "The benefit to employers is significant," Watts explained. Gallup found that when businesses provided support for financial well-being, their employees had
41 percent lower health care costs
31 percent lower turnover
31 percent increased productivity
Encourage employees to use their benefits
Discussing benefits once at open enrollment is not enough. Watts encourages employers to talk to employees about their health benefits and well-being opportunities throughout the year. She also suggests programs and preventive actions that employers should include in their communications to help employees lower health care expenses.
Get a list of those programs and find out more when you listen to the podcast discussion.
Need help with business planning products?
From comprehensive business planning to employee benefits, we can help create a financial strategy that's best for your business.
Want the latest & greatest from our health blog
straight to your inbox?
Subscribe today for a periodic email with our latest posts.