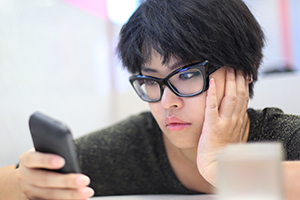 Many U.S. workers have engaged in quiet quitting, where they show up for work but put in minimal effort. Sometimes it's a way for employees to show their frustrations with management practices. Or it could be a move toward a healthier work-life balance. Either way, workers are anxious about their jobs after experiencing the pandemic. They have seen economic downsizing that puts many jobs at risk as some companies lay off workers in response to marketplace changes. They also have heard stories about the remaining employees who are left to do all of the work.
As a result, most employees are concerned about their financial futures. During the workday, they may spend time thinking about how to cover monthly costs if they lose their job. This kind of recurring stress can increase employee depression, affecting productivity and attitudes. Review three ways employers can help workers fight the blues by recognizing the importance of emotional well-being for employee engagement.
1. Communicate
When dealing with financial worries and issues that affect operations, business leaders typically discuss concerns and options with a small group of managers. However, information often leaks out, sparking rumors and leading to employee angst and dissatisfaction.
Business experts recommend being open with workers about economic concerns impacting the company. Share as many details as possible, encouraging employees to participate in discussions to change business operations, update products or enhance customer contacts to help the company succeed.
If layoffs are necessary, fully communicate information with employees who remain on staff. Explain the need for the layoffs, how many team members were let go and how business operations will be reorganized.
Research shows that when companies lay off employees, the remaining employees often feel stressed and are less productive. They feel anxious and guilty for being employed while co-workers lose their job. However, when business leaders are transparent and explain the business situation by answering employees' questions, workers are more understanding, engaged and productive.
2. Appreciate
Nearly 81% of employees surveyed say they feel more burned out now than during the pandemic. About 66% of workers report feeling stressed all or most of the time at work.
Employers can support workers by showing appreciation for their contributions in caring for customers, focusing on their jobs to enhance productivity and sustaining business success.
Employers can keep employees engaged by recognizing worker burnout and fears and providing various well-being programs. Survey employees to understand their worries and concerns. Find out the types of programs and services they need. For example, since many workers worry about money, offer different programs to support financial well-being. Provide counselors to help workers:
• Set up a budget
• Manage and pay off bills (consider offering a benefit to help with student loans)
• Save for future expenses
• Prepare for retirement
3. Invest
Companies continually adjust business operations to remain competitive and handle economic and marketplace changes. When facing these situations, employers may reduce employee benefits or pass higher premium costs to workers. However, benefits provide security for employees, helping to keep them engaged, focused and satisfied at work.
Instead of cutting benefits, explore other plan options. Ask workers for feedback on current benefits and suggestions for new benefits and coverage features they want. Employees expect medical insurance and dental and vision coverage in their benefits packages. But they also want programs that support other well-being needs. For example, studies show that 67% of employees want employers to provide a wider range of mental health programs to address different needs. Workers may want voluntary coverage for other personal needs, such as pet insurance, identity theft protection or critical care assistance.
Review benefits utilization with your broker and insurance carriers. Check benefits with high usage to identify plan features that are rarely used and could be removed. Sometimes benefits with low usage could be offered as a voluntary coverage option. Redesign benefits packages to provide the coverage options employees value. Then tell employees how the updated benefits were designed to meet their needs better.
Most employees also value continual learning experiences. Offer a range of educational training programs to help employees develop new skills or prepare them for advancement to other positions. The training programs are essential when making layoffs or modifying business operations, which can cause employees to feel uncertain about their future with the company. Quality training experiences and management discussions on growth opportunities can reassure employees of their value to the company. Ask employees for feedback on training programs and then try to fulfill their requests. It's a great way to re-engage workers and combat the trend of quiet quitting in the workplace.
Want the latest & greatest from our health blog
straight to your inbox?
Subscribe today for a periodic email with our latest posts.