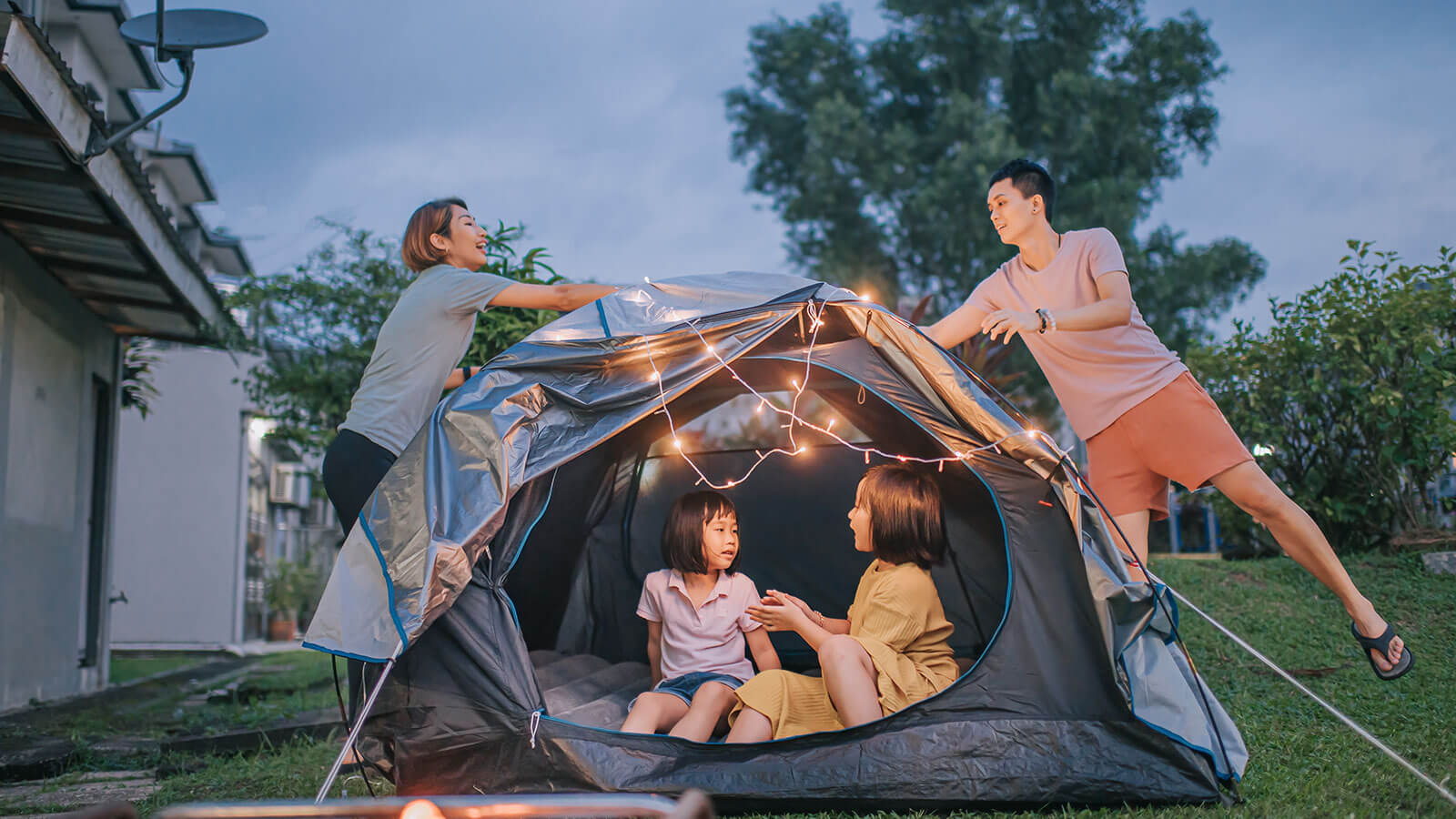 The sun is shining, school is out and work-from-home has transitioned to work-from-outside-the-home. Summer is in the air. Take some time to relax this season; you've earned it. However, breaking the bank on vacation might make you wish you hadn't ventured out in the first place. Planning is key to a budget- friendly vacation. There are lots of ways to take a break without breaking the bank.
Fun, free summer activities
Consider your destination. Are you headed to a place with lots of trails? Pack a pair of sneakers, and plan to enjoy a couple of hours soaking up the sun. Spend the day at the beach for peak relaxation and tan time. In the summertime, many cities will offer free experiences for tourists. Do some research to see if your destination has a free evening at the zoo or a city-sponsored movie night or concert. If you have some extra room in your car, throw in a basketball or some rackets and a tennis ball, and expend energy at the park for more family time.
Act like a local
If you are going to a location with opportunities for sightseeing or if the place is new to you, take a day to explore. Save money on a rental vehicle or gas by using public transportation or walking. Take advantage of the opportunity for people-watching. While you're observing the people who live there day-in-day-out, ask a local what should be on your "must do" list. Try heading to a farmers' market. Food can be less expensive, and it counts as both a meal and an activity.
Alternate big purchases
Don't skip out on the fun by focusing too hard on keeping your trip budget friendly. Vacation is special because you don't experience it every day. Allocate your money ahead of time and alternate expensive purchases. If you plan for an expensive evening activity, have a "no spend" morning. Bring along a water bottle instead of spending extra cash at a convenience store. Packing snacks will save you time and money.
If you're still in the planning stages of your budget-friendly vacation, compare prices of rental homes versus hotels. What free amenities exist at either location? For example, does the hotel offer inclusive breakfast? Does either option include a pool?
Stick to a schedule
Planning ahead will help you save money. Creating a schedule will not only help determine how you might pack for each day, but it also serves as a money map. You will be able to see an overview of where your money will be going and might discover more ways to save. Your trip outline doesn't have to be super specific. As long as you've blocked your time and researched your location for fun, free summer activities, you'll be on track for a budget friendly vacation.
Reflection after relaxation
While reminiscing on photographs through your phone's camera roll, take another minute to think about what went well and where improvements may lie. Afterall, if you don't evaluate your choices right away, you might forget some of the great tips and tricks that made saving easy and fun. If something wasn't as big of a hit as initially anticipated, don't include it in next year's trip plan.
Have fun!
Ultimately, how you spend your vacation time is up to you. You deserve a break. There are lots of ways you can have summer fun without wishing you'd never left in the first place. Whether it's for extended family time or a weekend getaway, it's easy to get trapped in the cycle of overspending on vacation. Even taking only a few of the steps above will help you save. Who knows? Maybe with the cash you've saved this season, you'll have enough to start researching your next trip.
Need help with your financial goals?
While you can learn more about our products on this website, this information is no substitute for the guidance of a qualified professional. If you're serious about assessing your financial wellness, contact a financial professional.
Do you already have an agent?