Ameritas, Children's Hospital and Medical Center partner for July 4 safety
June 26, 2023
|

4 min read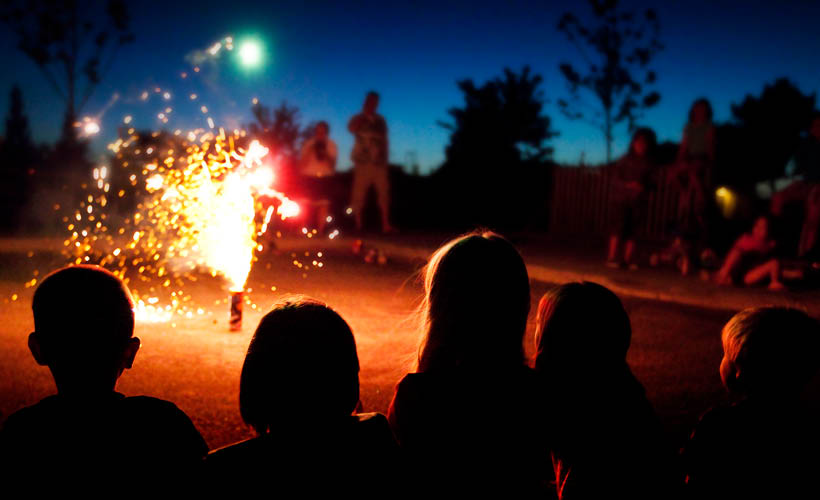 Ameritas and Children's Hospital and Medical Center are teaming up to make this Independence Day a safe one. With a $15,000 donation from Ameritas, Children's Hospital and Medical Center will offer more than 4,000 safety glasses to families in Lincoln and Omaha.
"The safety glasses will help make this Independence Day a safe, fun environment for local families," said Liz Ring Carlson, vice president, corporate communications, community relations and meetings & events. "Ameritas seeks to offer families affordable, comprehensive vision coverage and partnering with Children's Hospital and Medical Center on handing out safety glasses to families is exciting and a great partnership that will benefit the community."
Independence Day safety
According to a report by the U.S. Consumer Product Safety Commission, 11,500 people were treated in U.S. hospital emergency departments for fireworks injuries in 2021. An estimated 15 percent of those injuries involved eyes, and 65 percent of all fireworks injuries are to bystanders. Eye injuries from fireworks can be especially severe because of the combination of force, heat and chemicals.
"Severe injuries related to fireworks are becoming more common every year and can easily be prevented," says Paul Rychwalski, MD, chief of ophthalmology at Children's Hospital & Medical Center. "Fireworks and sparklers are incendiary, explosive devices that can burn at temperatures up to 2,200 degrees Fahrenheit and even brief contact with the delicate tissues of the eye can cause devastating burns."
Where to find safety glasses
Safety glasses can be picked up at the following locations from Monday, June 26 through Monday, July 3. There is a maximum of one pair per child while supplies last.
Children's Optical Shop
8534 Cass St.
Monday through Friday, 8 a.m. to 4 p.m.
Children's Physicians, Creighton
2412 Cuming St., Suite 103
Monday through Friday, 8:30 a.m. to 5 p.m.
Saturday 8:30 a.m. to noon
Children's Physicians and Children's Urgent Care location at West Village Pointe
110 N. 175th St. (Entrance D)
Monday through Saturday, 9 a.m. to 10 p.m.
Sunday 12 p.m. to 10 p.m.
Lincoln Speciality Pediatric Clinic
2121 S. 56th St.
Monday through Friday, 8 a.m. to 4:30 p.m.
XXX
About Ameritas
Ameritas is a marketing name for Ameritas Mutual Holding Company and its affiliated subsidiary companies, including Ameritas Life Insurance Corp. and Ameritas Life Insurance Corp. of New York. Founded in 1887, Ameritas offers a wide range of insurance and financial products and services to individuals, families and businesses. These products and services include life insurance; annuities; individual disability income insurance; group dental, vision and hearing care insurance; retirement plans; investments; asset management; and public finance. Securities offered through affiliate Ameritas Investment Company LLC., member FINRA/SIPC and investment advisory services offered through the business name of Ameritas Advisory Services.
About Children's Hospital & Medical Center
Children's Hospital & Medical Center is the only full-service, pediatric health care center in Nebraska, providing expertise in more than 50 pediatric specialty services to children across a five-state region and beyond. Children's is home to Nebraska's only Level IV regional Newborn Intensive Care Unit and the state's only Level II Pediatric Trauma Center. Children's is recognized as a 2023-24 Best Children's Hospital by U.S. News & World Report, ranked among the best in the speciality of Pulmonology. Visit us online at ChildrensOmaha.org.