Lincoln to see variety of National Children's Dental Health Month events
January 31, 2023
|

4 min read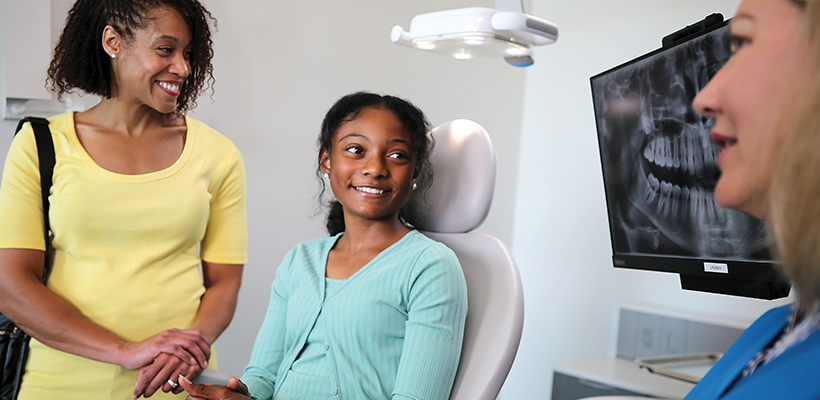 LINCOLN, Nebraska (Jan. 31, 2023) – Ameritas will sponsor a series of events to celebrate National Children's Dental Health Month in February. Together with Barnes and Noble, Christ Lincoln Schools, Faith Lutheran School, Trinity Lutheran School, Lincoln Children's Museum, Lincoln City Libraries, Lincoln-Lancaster County Health Department and Lincoln Public Schools, Dental Health Month will bring fun activities to accessible places across the city to promote the benefits of good dental hygiene.
"Our goal with these events is to emphasize the importance of developing good dental health habits, whether that's demonstrating to young kids how to brush their teeth, encouraging early dental checkups, or providing knowledge on the kinds of good foods to eat," said Kara Danforth, Ameritas group customer focus specialist.
The following is a list of partners and event times.
Barnes and Noble – Southpointe Pavilions 2910 Pine Lake Rd.
Storytime will be held each Wednesday at 11 a.m. during the month of February. Each week an Ameritas associate will read books and lead a fun activity. Each story time is free and open to the public.
Lincoln Children's Museum – 1420 P St.
On Friday, Feb. 17 from 10 a.m.-2 p.m., visitors of the Lincoln Children's Museum can enjoy family-friendly activities that promote dental hygiene. Gift bags for the first 40 visitors will be awarded, along with prizes and other giveaways for activities in the museum. For admission prices or for more information, visit lincolnchildrensmuseum.org.
Lincoln City Libraries – Walt Branch Library, 6701 S. 14th St.; Anderson Branch Library, 3635 Touzalin Ave.; Eiseley Branch Library, 1530 Superior St.; South Branch Library, 2675 South St.
During the week of Feb. 13, the theme "Love Your Teeth" will be evident at four library branches. Storytimes will be geared toward preschool aged children and their families, with a strong emphasis on dental health. The Lincoln-Lancaster County Health Department will also be present to share community resources. Bookmarks and activity sheets will also be given out to patrons. The Walt Branch's Storytime begins at 10:15 a.m. on Tuesday. Storytimes at Anderson branch, Eiseley Branch, and South Branch begin at 10:30 a.m. on Wednesday, Thursday and Friday. For additional details and contact information, visit lincolnlibraries.org.
The Lincoln City Libraries Storytimes are free and open to the public.
Ameritas associates will also read to classes at Christ Lincoln Schools, Faith Lutheran School and Trinity Lutheran School. These story times are closed to the public and are for K-2nd grade students at those schools only. Ameritas will also provide bookmarks to Lincoln Public Schools and a copy of "Pout Pout Fish Goes to the Dentist" for each elementary school.
XXX
About Ameritas
Ameritas is a marketing name for Ameritas Mutual Holding Company and its affiliated subsidiary companies, including Ameritas Life Insurance Corp. and Ameritas Life Insurance Corp. of New York. Founded in 1887, Ameritas offers a wide range of insurance and financial products and services to individuals, families and businesses. These products and services include life insurance; annuities; individual disability income insurance; group dental, vision and hearing care insurance; retirement plans; investments; asset management; and public finance. Securities offered through affiliate Ameritas Investment Company LLC., member FINRA/SIPC and investment advisory services offered through the business name of Ameritas Advisory Services.