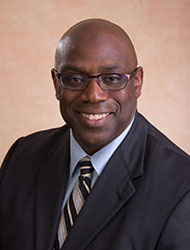 ARDMORE, PENN. – The Society of Financial Service Professionals (FSP), a nationwide, multidisciplinary network, has elected Troy D. Branch, JD, CLU, ChFC, to the office of national secretary for 2023-2024. He assumed office on Sept. 1.
Branch is the second vice president, advanced planning with Ameritas, where he consults with client advisors and insurance professionals. His areas of expertise include nonqualified executive benefits planning, estate planning, wealth management and risk management.
Branch is a frequent speaker at industry events and his appearances include guest lecturing at the University of Nebraska–Lincoln, Texas Tech University, NAIFA/FSP Advanced Practice Symposia, and most recently, the FPA national conference.
An FSP member since 2017, Branch has served on FSP's national board of directors since 2019 and is currently on the board of the Lincoln, Nebraska Chapter of FSP.
He earned both his undergraduate and law degrees at the University of Nebraska-Lincoln, where he was a scholar-athlete, attending on a football scholarship and gaining recognition as an academic all-American.
Serving with Branch on the 2023-2024 executive committee of FSP's board are: President Jesse G. Dogillo, CFP, CLU, ChFC, AEP; past-president Ernest J. Guerriero, CLU, ChFC, CEBS, CPCU, CPC, CMS, AIF, RICP, CPFA; president-elect Andrew J. Rinn, JD, CFP, CLU, ChFC; and David M. Maola, JD, MBA, chief executive officer of FSP.
XXX
About Ameritas
Ameritas is a marketing name for Ameritas Mutual Holding Company and its affiliated subsidiary companies, including Ameritas Life Insurance Corp. and Ameritas Life Insurance Corp. of New York. Founded in 1887, Ameritas offers a wide range of insurance and financial products and services to individuals, families and businesses. These products and services include life insurance; annuities; individual disability income insurance; group dental, vision and hearing care insurance; retirement plans; investments; asset management; and public finance. Securities offered through affiliate Ameritas Investment Company LLC., member FINRA/SIPC and investment advisory services offered through the business name of Ameritas Advisory Services.
About FSP
FSP is a multidisciplinary community of experienced financial professionals, a unique collaboration of investment advisors, attorneys, CPAs, insurance professionals, and experts across a variety of sectors. FSP's chapters provide opportunities for learning and relationship building locally, while the national organization offers additional resources on a larger scale. With a strong commitment to building relationships and expertise across the financial services profession, FSP strives both nationally and locally to empower the highest level of client service possible. For more information, email info@societyoffsp.org or visit SocietyofFSP.org.