Ameritas to celebrate National Children's Vision and Learning Month
August 16, 2022
|

4 min read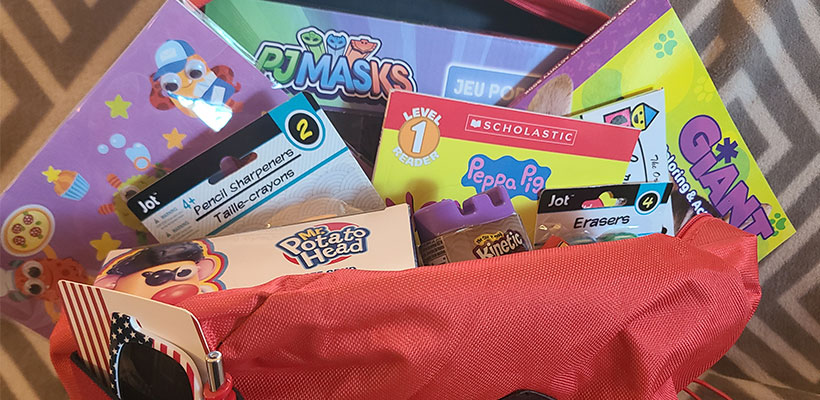 LINCOLN, Nebraska (Aug. 9, 2022) – Ameritas will sponsor a series of events to celebrate National Children's Vision and Learning Month in August. The events are intended to bring awareness to the importance of healthy vision. Early eye exams, especially for youth, are an important preventative measure to check for common issues. Addressing these issues can help improve a child's outlook in school and in their development.
Ameritas has partnered with Lincoln community organizations and businesses, including Barnes and Noble, Lincoln City Libraries, Christ Lincoln Schools, the Lincoln Children's Museum and the Lincoln Saltdogs baseball club.
"We're happy to be a part of this effort with Ameritas to bring awareness to children's eye health. With a variety of activities centered around learning through play, these events are a great way to help children and parents alike recognize the importance of healthy vision in fun and unique ways," said Tara Knuth, executive director at the Lincoln Children's Museum.
The following is a detailed list of events:
Barnes and Noble – Southpointe Pavilions 2910 Pine Lake Rd.

 

The partnership with Barnes and Noble will include story time and handmade crafts. Each week an Ameritas associate will read two books and lead a craft making session. This event is free and open to the public and will take place each Wednesday at 11 a.m. in August except for Aug. 24.
Bess Dodson Walt Branch Library – 6701 S. 14th

 

St., and other Lincoln City Libraries.

 

Ameritas will host story time on Saturday, Sept. 17 at 10:30 a.m. at the Bess Dodson Walt Branch Library. Attendees will hear two stories, participate in singalongs and create a craft. Ameritas will also supply bookmarks and activity sheets for all city library branches.
Christ Lincoln Schools – Otter Room, 4325 Sumner St.

 

An Ameritas associate will lead a story time featuring two books and lead an arts and crafts session for pre-kindergarten students on Monday, Aug. 29. This event is closed to the public.
Lincoln Children's Museum –

 

1420 P St.

 

Ameritas and the Lincoln Children's Museum will host "Let's Learn About Vision Day with Ameritas" on Friday, Aug. 12 from 10 a.m.-2 p.m. Attendees can participate in special activities and have their vision checked. The Lincoln Star City Lions Club will also participate and supply the equipment for the vision exam.
Lincoln Saltdogs at Haymarket Park –

 

403 Line Drive Cir.

 

Ameritas will be present on the concourse during the Lincoln Saltdogs vs. Kansas City Monarchs game on Friday, Aug. 19 at 7 p.m. The booth will be open at 6 p.m. and include a prize wheel, activity pages and bookmarks. The Lincoln Lancaster Lions Club will share resources for community members in need of glasses. Visit saltdogs.com for tickets.
XXX
About Ameritas
Ameritas is a marketing name for Ameritas Mutual Holding Company and its affiliated subsidiary companies, including Ameritas Life Insurance Corp. and Ameritas Life Insurance Corp. of New York. Founded in 1887, Ameritas offers a wide range of insurance and financial products and services to individuals, families and businesses. These products and services include life insurance; annuities; individual disability income insurance; group dental, vision and hearing care insurance; retirement plans; investments; asset management; and public finance. Securities offered through affiliate Ameritas Investment Company LLC., member FINRA/SIPC and investment advisory services offered through the business name of Ameritas Advisory Services.