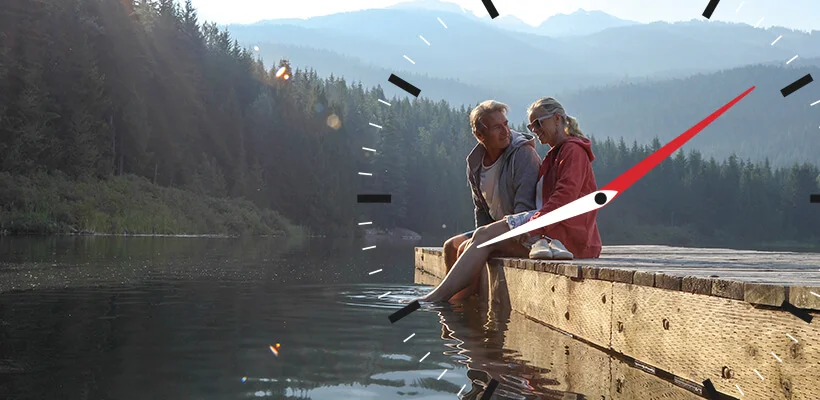 LINCOLN, Nebraska, (May 26, 2021) – Ameritas will now offer a new survivor life insurance product, Value Plus Survivor Index Universal Life Insurance (Value Plus SIUL), issued by Ameritas Life Insurance Corp. Value Plus SIUL provides protection for two people and the death benefit is payable at the death of the second insured. The product can be used to create a legacy, help provide resources needed to settle an estate or fund future plans.
The product became available on May 24.
Additional benefits of Ameritas Value Plus SIUL include:
Potential to grow cash value with broad index strategy choices while protecting against market downturns.
Account value bonus in the 11th policy year that credits additional interest to the Fixed and Index Accounts.
No lapse guarantee for qualifying policies.
Offers Care4Life Accelerated Benefit Rider for the surviving insured which helps ease financial strain when diagnosed with critical, chronic or terminal illness.
"Many business owners, executives and high net worth individuals don't understand how advantageous a product like Value Plus SIUL can be when coupled with creative planning strategies for their family or business," said Mike Wilcox, Chairman and CEO of Wilcox Financial/Wilcox Sports Management, Toledo, Ohio. Mike goes on to say that he has seen firsthand how a survivor product could efficiently benefit clients and help provide a more secure, comfortable future.
Value Plus SIUL is not just for the ultra-wealthy. Whether its ensuring the transfer of a closely held business, or providing for a loved one with special needs, Value Plus SIUL can often be the right strategy at the right time.
"Value Plus SIUL offers financial professionals distinct advantages in meeting client needs," said Kelly Halverson, Ameritas Vice President, Individual Life and Annuity Product Development. "We designed this new product for versatility and performance in a wide range of use cases. For example, in family wealth transfer and legacy planning, it can make it possible for parents of moderate means to enjoy their retirement fully and still leave a legacy. In estate planning, it can be an effective tool in mitigating tax liability. And in charitable giving planning, it can offer a way to leave a more substantial gift than might be otherwise possible. Positioning this product thoughtfully in client plans – it can be a game-changer."
Mike Wilcox and Wilcox Financial/Wilcox Sports Management are not affiliates of Ameritas Mutual Holding Company or its subsidiaries. For more information about SIUL, or to view other Ameritas life insurance products, visit our website.
XXX
About Ameritas
Ameritas is a marketing name for Ameritas Mutual Holding Company and its affiliated subsidiary companies, including Ameritas Life Insurance Corp. and Ameritas Life Insurance Corp. of New York. Founded in 1887, Ameritas offers a wide range of insurance and financial products and services to individuals, families and businesses. These products and services include life insurance; annuities; individual disability income insurance; group dental, vision and hearing care insurance; retirement plans; investments; asset management; and public finance. Securities offered through affiliate Ameritas Investment Company LLC., member FINRA/SIPC and investment advisory services offered through the business name of Ameritas Advisory Services.