Ameritas, The Actuarial Foundation partner on math tutoring
September 23, 2022
|

3 min watch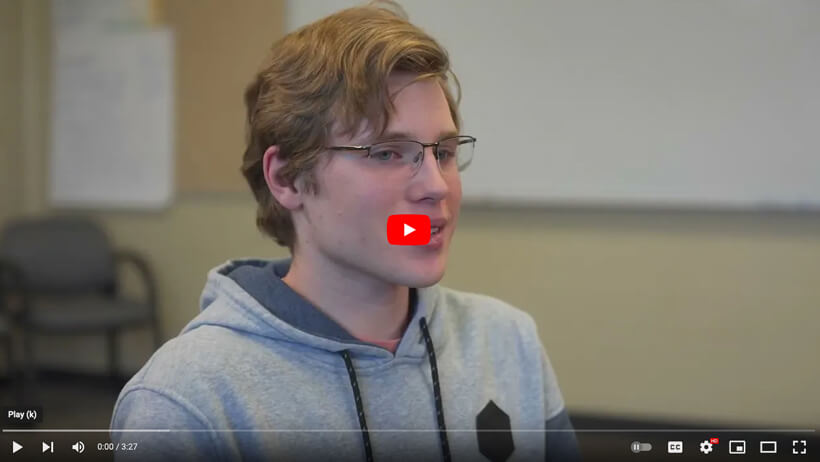 Ameritas is proud to partner with Math Motivators, a tutoring program from the Actuarial Foundation that sees students receive personalized instruction to help boost their skills in the subject.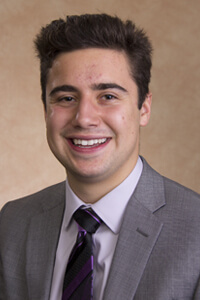 Ameritas has awarded the Actuarial Foundation's Math Motivators more than $16,000 to date and has associates volunteer their time with the program. Sam Futterman, Ameritas senior actuarial associate—corporate actuarial, says he volunteers because it's a welcoming program and is flexible with his schedule.
"Even during the COVID-19 pandemic, I was regularly contacted by my local Math Motivators representatives with opportunities to volunteer both in-person and remote. In addition to in-person volunteering, I've remotely volunteered with schools in Colorado and Minnesota. I think it's incredible how committed Math Motivators is to helping students, no matter the obstacles," said Futterman.
Futterman says volunteering with the program is important because it helps students succeed in the classroom and beyond. The goal of Math Motivators is to help students not only while they're in high school, but prepare them for college and college entrance exams.
Jordan, a Lincoln Northeast High School student, believes the program is helpful to students who want to prepare for the ACT.
"It was nice to review past math concepts that I hadn't done in a couple of years. Sam was very helpful. He was very understanding and patient," said Jordan. "I don't think I would have done as well on the exam if it wasn't for Math Motivators."
Futterman says giving back is important as he's had help along the way.
"To be able to work with Math Motivators is an incredible opportunity," he said.
About the Math Motivators Tutoring Program
The goal of the Actuarial Foundation's Math Motivators is to close the opportunity gap to, in turn, close the achievement gap by using a volunteer-driven math tutoring program that pairs underserved middle and high school students with professionals and college students with strong mathematics backgrounds.