5 Tips for Success When Rolling Out New Employee Benefits
January 23, 2023
|

5 min read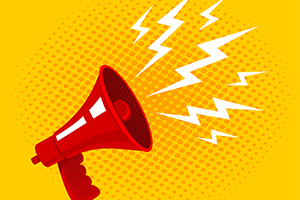 Most employers regularly review their employee benefits packages to ensure they offer the best plans. They study how employees use their existing insurance coverage and survey workers to understand their benefits needs. Employers use this data to design new benefits packages that better fit their current workforce. However, despite efforts to educate workers about new benefits, sometimes employees are slow to enroll in the plans. Review five tips for success when rolling out new employee benefits.
1. Offer customized plans – Most employers have diverse employees with various needs. Benefits featuring one type of coverage level probably won't fit all employee needs. Employees today want benefits they can personalize to fit their family situations. They want the option to select a basic or more robust plan, depending on their needs. Use information gathered from employee surveys, meetings and informal chats to create a benefits plan with the coverage employees want.
2. Emphasize value and savings – When updating employee benefits, communicate the reason for the change and the value the new benefits bring to employees. Explain how employees can use the new coverage to better care for their health and dependents' needs.
Show the applicable cost savings and enhanced access to medical care and professional services that the new benefits can provide. Employers who help pay for benefits costs should be sure to share that information. Also, connect the benefits to common medical conditions employees have experienced, explaining how the coverage could improve their health.
3. Communicate to each generation – Before introducing new benefits, develop a communications strategy listing personalized message topics to share with each employee group. Appeal to each generation by highlighting what they value most. For example, baby boomers (oldest) value wellness and retirement. Gen Zers (youngest) also value wellness, plus require full workday flexibility and support for mental and financial well-being. Use their preferred communication methods to share regular messages.
Start by sending a personalized message to each employee informing them about new benefits and how to use them. Also explain changes to existing benefits. Follow up with more information about preventive screenings available through the new or updated benefits and any associated costs.
Customize communications by asking senior-level team members to serve as employee benefits ambassadors, answering questions about enrolling and using company-sponsored benefits. Ask those ambassadors to help reinforce the message by participating in short videos introducing any new benefits or updates to employees.
Another way to personalize benefits communications is to connect them to national recognition days. For example, if you offer a dental benefits plan, promote it during National Children's Dental Health Month in February and National Dental Hygiene Month in October.
Keep messages short, using simple words, bullet points, and tips from employees on enrolling and using benefits. Add links to resources that will help employees better understand their benefits coverage and the services provided.
4. Build interest with rewards and incentives – Offering an incentive or reward for signing up for a new benefit is a great way to engage employees. Make the rewards and incentives fun. Give a discount or small gift to the first group of employees who enroll. Or, host a fun contest (among workers or departments), giving a special reward, gift card or treat to the winners.
For those in the office, employers could provide "I enrolled" stickers to employees who sign up for new benefits and offer free cookies, coffee or tea during the enrollment period.
5. Ask for feedback – After rolling out a new or updated benefit, ask employees who enrolled in the coverage for feedback. Find out how the benefit enhances their lives and ask for ideas to improve the coverage. Make sure to communicate this information to employees, including any changes that were made based on their feedback.
Review recent Ameritas research about employee benefits that American businesses are offering and the tools they're using to plan and enhance benefits options. This includes the five factors employers consider when designing benefits packages.
Want the latest & greatest from our health blog
straight to your inbox?
Subscribe today for a periodic email with our latest posts.